Key Red Flags to Avoid During Event Planning In 2022
02/21/22
Making adequate plans is the key to a successful event in the 21st-century. Your event planning in 2022 will have to cover a lot of activities, such as checking out for a location, curating guests' meals, lighting, accommodation in a conducive environment, transportation, and many more. However, there are challenges faced by event specialists when planning an event that you must look out for during pre-event planning.
Most of the challenges always faced when planning an event is usually guest-related. As a certified event specialist, you want to leave your guests with a feeling of satisfaction. For example, not having an outdoor wedding restroom can be a major turnoff for your wedding guests. Hence, to achieve a great turnout of events, you must watch out for red flags that could leave you feeling frustrated.
In this event planning guide, we have listed common red flags to look out for in event planning. It would help you irrespective of the event whether it is a birthday party, wedding or corporate event.
1. Spending More than the Event Budget
A major red flag you must avoid as an event planner is excessively spending above your budget. Working with your budget and making use of the available resources you have should be your utmost priority as an event planner. Have a budget and ensure to spend within the budget or below even when you come under pressure from your client. One importance of budgeting is that it helps you check for excesses and curtails overspending.
2. No Attention to Details
This is another red flag that can ruin your entire event planning process within the twinkling of an eye. Pay attention to every detail, the work processes, the synergy of event flow and the overall ambiance of the event. Remember that the success of the event heavily rest on you, do not let your client down.
3. No Guest List
Another factor to consider when event planning is the Guest list. Guest control is an important part of the process. Watch out for the number of guests and ensure you do not plan an event without a guest list. When you have more people than you have planned for, you would run out of food and restroom space quickly. This could affect the overall success of the event.
4. Not renting a restroom trailer for events
Restroom trailer provision for guests is a challenge some event planners always miss out on consistently during event planning. Creating a lasting impression on your guests/customers goes a long way. You can't successfully create a luxury event with invited guests when a luxury restroom is missing.
There is a way to create a 5-star experience for your guests for an event. When faced with many guests, you can always help their experience with a luxury restroom trailer rental. A portable luxury restroom trailer makes you the most comfortable. The only thing that makes a restroom trailer different from a home restroom is its mobility.
You can check the type of events you can get a restroom trailer for here at The Mobile Throne. Meanwhile, a proper knowledge of event planning can give you a good edge to overcome these red flags.
What is Event Planning?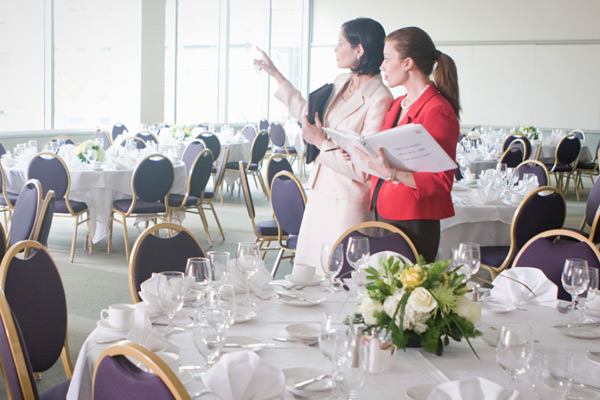 Event planning is the process of setting goals for an event then, coordinating and managing the event to meet the set goals. Most outdoor events covered by event planning include budgeting, décor arrangement, catering services, scheduling, location picking, legal permission, and emergency plans. However, you have to note that event planning differs from one event to another. Although event planning for a wedding and birthday might look similar in some aspects, the audience always makes a difference.
There are major key elements to look out for that makes successful event planning in 2022. The key elements to having effective planning are mentioned below.
What are the Key Elements of Effective Event Planning in 2022?
There are major components you have to look into when planning your event. It is best to take on event planning with proper event planning industry experience.
Planning and hosting an event can be quite tough; however, to get the desired goal after the planning is tougher. The following are four key elements/factors to consider when planning an event.
The type of event you are planning will determine the event planning services you will look out for. You can achieve your aim with the best event planning companies that render the service you need.
If you are planning a wedding party, you will need to put several things in place for your event to go smoothly. In planning for a wedding, you need to consider luxury restroom rentals for weddings. Giving your guests a comfortable and pleasant experience should be one of your priorities.
Are you trying to hold a business conference or a formal gathering? The kind of event you are planning will determine your type of guests. Additionally, during even planning in 2022, the number of guests or audience will affect your plans including the location, and the type of food served. You can't risk not getting your guests top-notch event planning services (you don't want to ruin your business value!)
Part of the questions to ask when event planning is the event's time duration. You can't miss out on this step in the event planning process when planning an event for yourself or someone else. Take your time to ask the necessary event planning questions not to leave any stone unturned. The time duration can always affect event planning details especially if it is an overnight event or an event that last for days.
Location is as important as the type of event you're planning and the guests you want to receive. When considering how to plan an event as an event planner, location seems to be one of the bases you need to cover. The available location for the event will determine the event planning requirements.
In the best outdoor event planning checklist, you can't avoid giving your guests a 5-star restroom experience. Employing the services of a luxury restroom trailer rentals company is an excellent choice. You can always get this type of service near you through The Mobile Throne.
Why is planning and reserving facilities important for event planning in 2022?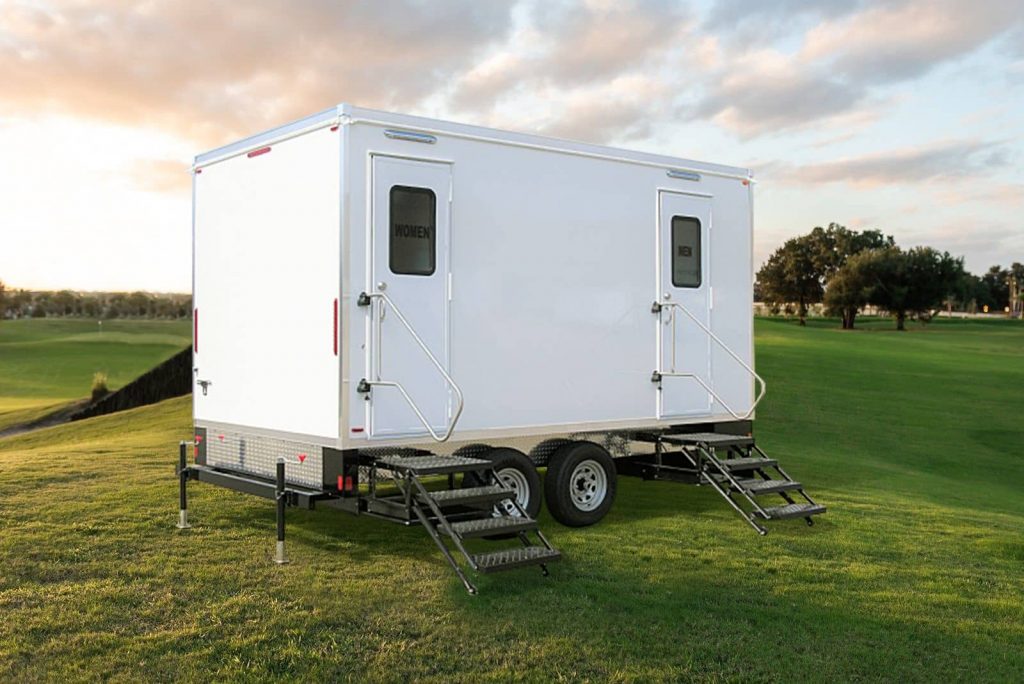 Arrangement for a big event should be made while considering the availability of enough facilities in mind like restroom trailers. So, why is planning and reserving facilities important during event planning?
To Create a Conducive Environment
Considering the convenience of your guests, you might want to consider a friendly environment for them. Acquiring facilities to meet up with a 5-star experience is necessary for your guests, no matter the location. A certified event planning specialist can be the best guide right here. This will create a long-lasting experience for your guest for another visit.
To Guide against Health and Safety Risk
Fixing facilities like restrooms in a good corner will help you control the environment. However, when there is no proper arrangement for guests, the people's health is at risk. So, ensure to plan properly for this when compiling your event planning ideas for your event.
You might encounter some challenges with porta-potties. A more suitable option is a portable luxury restroom trailer not only is it convenient, it boosts the ambience of the event.
Benefits of Renting a Portable Luxury Restroom Trailer for Event Planning in 2022
When planning an event, it is best to go for the portable luxury trailer rentals than the porta-potties Though, you can get one around you by visiting The Mobile Throne today.
You can have the following benefits by using restroom trailers over porta-potties for your event planning in 2022.
When considering convenience for guests, you have to consider getting spacious bathroom trailers. Porta-potties offer limited space guests. But, with portable luxury toilets/bathroom trailers, you can easily achieve the best experience for your guests. The Mobile Throne is a top choice for your event needs.
Cleaner and Hygienic Environment
Another thrilling part of the luxury restroom trailer is the clean environment it offers. An event planning portable luxury restroom rentals will give you access to different cleaning materials, like skin-friendly soap. You also have access to paper towels, toilets, sinks, and running water to wash hands. Portable restroom trailer gives the experience of home restrooms every time.
Adequately Meets Legal Requirements
A portable luxury restroom trailer meets the legal requirements set by the government for events. Portable Restroom Trailer Rental Company serving Long Island, New York, such as The Mobile Throne, offers ceramic flush toilets. We offer this service for military, government, and law enforcement events..
Luxury Restroom Trailer Rental Near Me for Events in 2022
Do you need a portable luxury restroom trailers for your upcoming event? Our luxury restroom trailers at The Mobile Throne are designed to perfectly suit your type of event. The Mobile Throne aims at making your event top-notch with the modern, comfortable appeal of our luxurious restroom trailers.
We provide excellent service and customer satisfaction with the clean environment, luxury, and extra provisions keep guests highly impressed. If you are looking for portable luxury trailer rentals in Long Island, New York, our portable restrooms are available for daily, weekly, or monthly rentals.
Call The Mobile Throne today on (516) 500-3113 to book your luxury restroom rentals ahead for your event. You can request your estimate now by filling out our online contact form and we'll get right back to you. You can also visit our website at www.themobilethrone.com/
Return