You can rent luxury portable restroom trailers in Huntington to ensure you accommodate all guests in style. A trip to New York would not be complete without stopping at Huntington, a thriving and historic town on the island's northern shore. A concentration of people may always be found in the city center because of its proximity to beaches and cultural landmarks.
Despite objections from New York's affluent, the state acquired August Heckscher's legacy and turned it into Heckscher State Park. Huntington also has another exciting event space in the Paramount. You can see concerts, stand-up comedy shows, boxing matches, and other live performances there.
Another great spot to go strolling, hiking, biking, jogging, or skiing is the Caumsett State Historic Park Preserve. The Mobile Throne's luxury portable restroom trailers are the perfect addition to any event in Huntington, New York.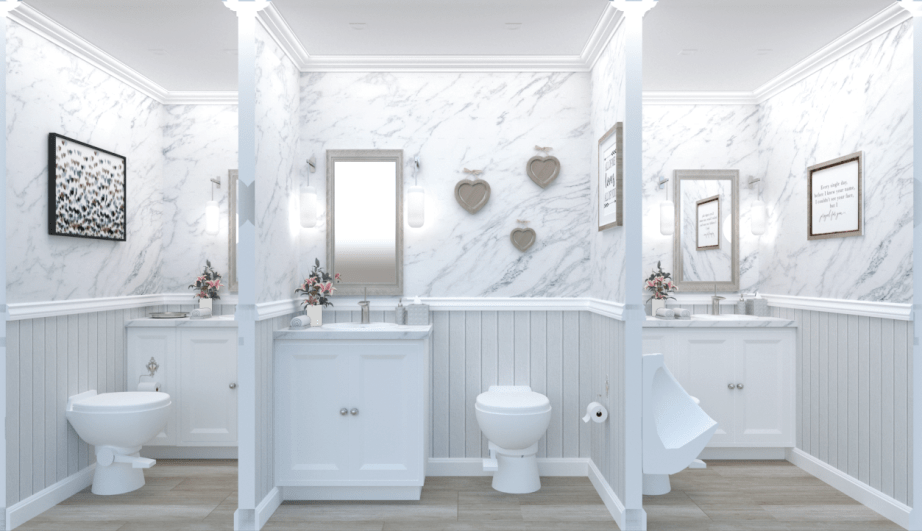 The Importance of Luxury Portable Restroom Trailers for Events and Occasions
If you want to ensure a good time for you and your guests in Huntington, New York, renting a luxury portable restroom trailer is ideal. The following are some examples that illustrate why they play a vital role during events:
Hygiene and sanitation are top priorities at any event that draws many people. Therefore, renting a luxury restroom trailer is essential. These trailers have spotless restrooms that have all the conveniences of a home including flush toilets, running water, and electricity. These trailers can successfully manage waste containment and disposal due to well-designed waste management systems and consistent maintenance. All attendees and guests will have a comfortable, private, and hygienic restroom experience in these trailers.
Convenience and Accessibility
There are numerous practical and accessible advantages to renting a luxury restroom trailer in Huntington. Your users' comfort is prioritized in constructing these trailers, which is why they include features like flushing toilets, running water at the sinks, and climate control. Having your stall to use is an improvement over using a communal or outdoor restroom. In addition, these trailers provide amenities like ramps and railings to accommodate people with mobility issues. Facilitating access to the toilets shows a commitment to diversity and allows people of all abilities to use them easily.
Enhancing Guest Experience
Renting a luxury restroom trailer in Huntington is a great way to impress your guests and make their stay more comfortable. When compared to basic restroom trailers, these newer models are built to give a higher standard of comfort and elegance. They provide a more comfortable and relaxing environment for guests. The convenience and peace of mind provided by the individual cubicles elevate the whole toilet experience. In addition, luxury restroom trailers typically feature hygiene-inspiring amenities like soap and paper towel dispensers and hand sanitizers. Renting a luxury portable restroom trailer is a great way to amaze your visitors and enhance the quality of their experience.
Versatility and Adaptability
Huntington's luxury portable restroom trailer rentals are great for many occasions because of their versatility and adaptability. These trailers are lightweight and maneuverable, making them suitable for various locations. Luxury portable restroom trailers may be put precisely where they are most needed for any occasion, be it a wedding, corporate event, outdoor concert, or construction site. Self-sufficient with their own freshwater and sewage storage tanks, they can adapt to changing settings. They can be set up even in places where regular plumbing is unavailable
Events and Occasions Where You Can Use Luxury Portable Restroom Trailers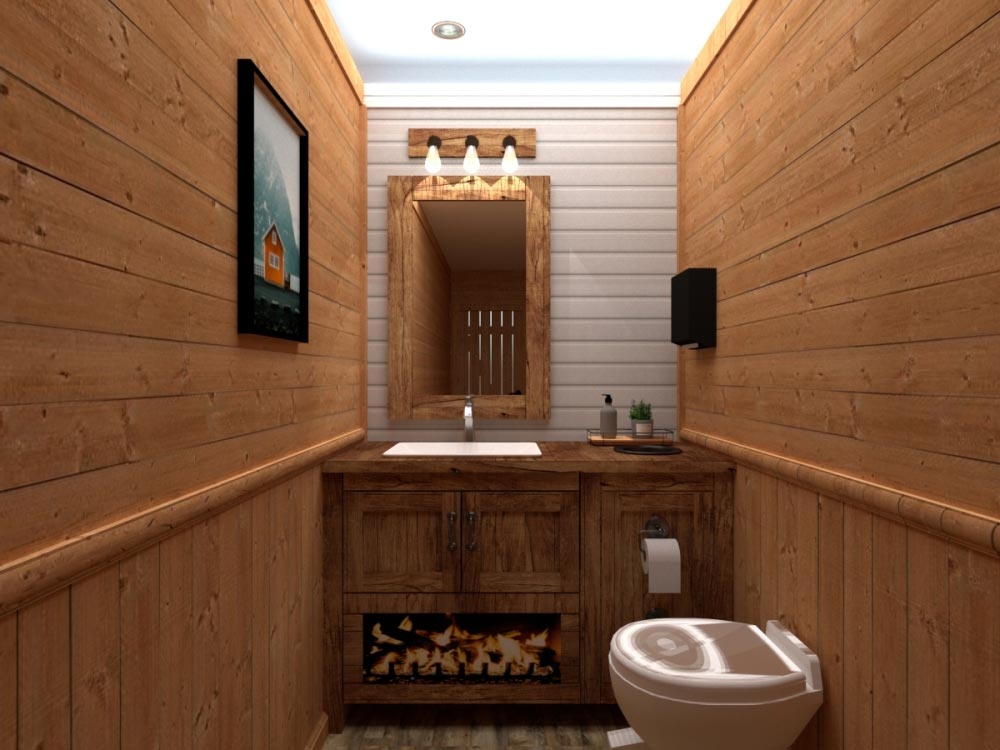 Renting a luxury portable restroom trailer will provide extra sophistication and ease to any event or gathering. They become inconspicuously woven into the fabric of these events, enriching the experience for everyone there and making an indelible mark. Luxury portable toilet trailers are essential for any substantial gathering, including lavish weddings, prominent business gatherings, crowded festivals, and worthwhile fundraising events.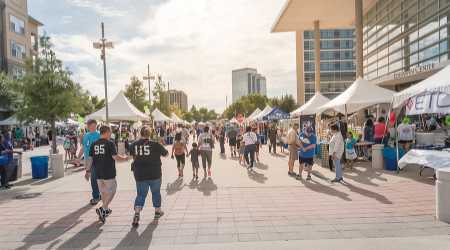 Luxury portable restroom trailers bring a touch of refinement to corporate events, enhancing the professional image and attendee experience. These trailers feature upscale fixtures and environments, catering to the needs of executives and event attendees. With their attention to detail and commitment to excellence, luxury portable restroom trailers elevate the ambiance and contribute to the overall success of corporate gatherings.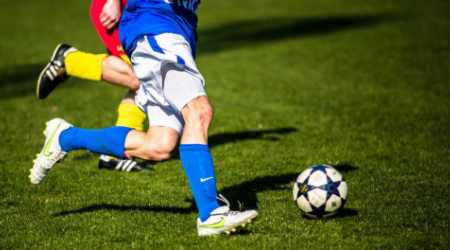 Luxurious portable restroom trailers are an excellent addition to any sporting event, from marathons to championships. Athletes, participants, and spectators alike can take advantage of these trailers as a clean and comfortable washroom option. Luxurious portable toilet trailers ensure that guests have a positive experience at an event and can put their whole attention on the competition at hand.
Charity Events and Fundraisers
To earn money to support noble causes, organizers of charity events and fundraisers work hard to make the occasion enjoyable for guests. Elegant and convenient luxury restroom trailers play a vital role at these gatherings. These trailers embody the spirit of charity with their plush fittings and spotless cleanliness, guaranteeing that guests will have access to first-rate restrooms even as they show their support for worthwhile causes.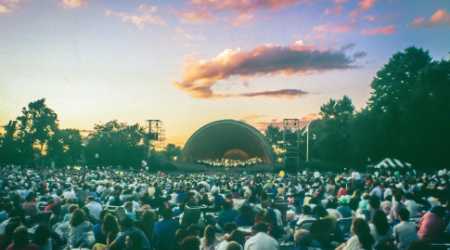 Access to luxurious mobile restrooms is a must at any outdoor event, and festivals and concerts are no exception. Clean, well-maintained mobile restrooms are available to spectators at outdoor events due to these trailers. Luxury portable toilet trailers guarantee a pleasant and relaxing experience amidst the frenzied intensity of live performances with features like air conditioning, running water, and modern decor.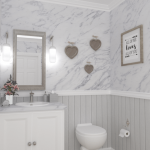 The convenience and comfort of the wedding party and guests can be greatly enhanced by the presence of luxury restroom trailers. These mobile restrooms are a seamless combination of luxury and practicality, making for an enjoyable restroom experience. They make sure that the big day is perfect in every way by providing elegant decor, working plumbing, and plenty of hot and cold water.
Workers on construction sites need access to clean, reliable restrooms. Access to clean, well-equipped porta-potties on-site is essential for the safety and comfort of any workforce, and luxury portable restroom trailers provide just that. Luxury toilet trailers enhance efficiency and productivity on building sites by prioritising workers' health and cleanliness.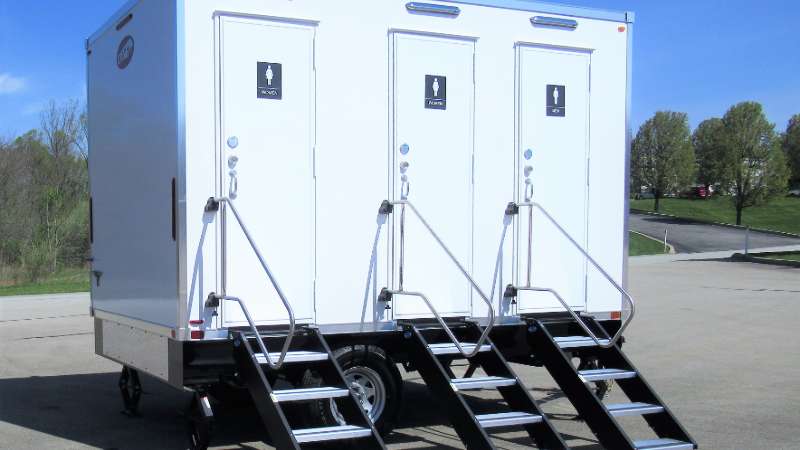 Parks and other forms of outdoor leisure provide a respite for people who enjoy being outside and seeing nature. Access to clean, mobile restrooms is a huge plus when adventuring in the great outdoors. Visitors to any outdoor venue, be it a campground, picnic spot, or scenic route, will appreciate the convenience of the luxury restroom trailers. These trailers are kept in pristine condition and equipped with all the contemporary conveniences to guarantee that campers can relax and enjoy the outdoors without sacrificing their comfort. Luxury portable toilet trailers make camping and other outdoor activities more convenient and pleasurable for everyone from families having a day at the park to serious hikers venturing into remote areas.
Cost Considerations on Luxury Portable Restroom Trailer Rentals in Huntington, New York
There are a variety of considerations when pricing luxury portable toilet trailer rentals in Huntington, New York. Knowing these factors can help you make smart choices. Here are some of the most important things to think about when budgeting:
The price of renting a mobile restroom trailer will vary depending on how long you need it. Daily, weekly, or event-specific rates are available for rentals. Find out how much it will cost for your rental period.
Trailer Size and Capacity
The rental price of a luxury restroom trailer will fluctuate based on its size and capacity. Compared to smaller or basic trailers, larger trailers with more stations or high-end features may cost more. Think about how big your event will be and how many people you expect to attend to choose the right trailer.
Delivery, Set Up and Removal
Calculate costs associated with delivering, setting up, and removing the mobile restroom trailer. Distance, ease of access, and the amount of labor required are just a few variables that can affect these costs. Get a full breakdown of the rent by inquiring about these extra charges in advance.
Customization and Branding
You may incur additional fees for branding and customizing services if you choose to put your logo, signs, or other decorations in your luxury portable toilet trailer. Talk to the rental company about any modification options you have and the prices they entail.
Rental costs could increase during peak event seasons or popular days. The cost of your event may increase or decrease depending on whether or not it is during a peak season.
Talk to the rental company about their insurance and liability requirements. You might have to pay a deposit or get insurance to cover any losses you incur.
You must let the service from whom you rent the luxury portable restroom trailer know your requirements and financial limitations. They will work with you to create a practical and affordable plan. Also, you can compare prices and quality of service by requesting specific estimates from many vendors.
Event Site and Maintenance Support for Luxury Portable Restroom Trailers by The Mobile Throne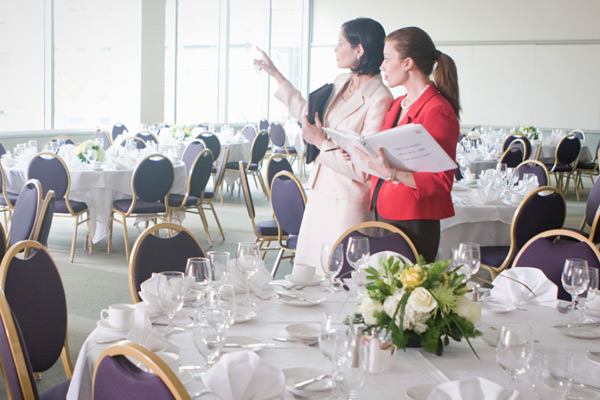 The Mobile Throne offers event site and maintenance support for luxury portable restroom trailers to guarantee smooth operations and a pleasant customer experience. We know how crucial it is to keep the restroom trailers in working order and spotless for the duration of an event. The Mobile Throne offers the following services to help event venues maintain their high-end restroom trailers:
The Mobile Throne provides delivery and setup services for its luxury portable restroom trailers. Our trained staff places and secures the trailers so that they are easily accessible, aesthetically pleasing, and convenient for the event's guests.
We have a strict maintenance schedule to ensure that the event's luxurious restroom trailers are always in perfect shape. The trailers are meticulously cleaned and sanitized by trained experts to keep them smelling and looking good. Some examples of routine maintenance activities are stocking up on supplies, inspecting the plumbing, and conducting general inspections.
We offer on-site support during the event to help with any questions or problems that may crop up. Our staff members are available to help event organisers and participants with the use of the restroom trailer. This ensures that everyone can take advantage of the mobile restrooms.
In the event of an emergency involving one of our restroom trailers, We are prepared to respond quickly and effectively. We are prepared for unexpected maintenance or repair needs, so you can expect the restrooms to be back in service as soon as possible with minimal disturbance.
After the event, we will promptly and thoroughly remove and clean the luxury restroom trailers. The trailers are dismantled and taken away by our crew, so there is no evidence of the restrooms left behind.
Types of Luxury Portable Restroom Trailers Provided by The Mobile Throne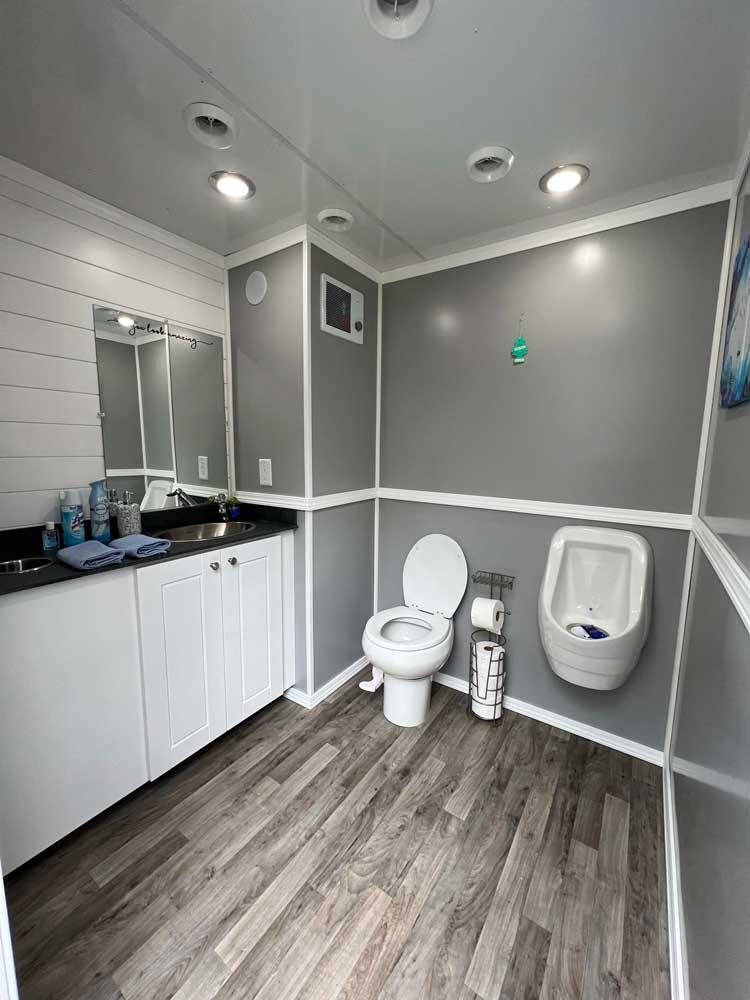 The Two-Station trailer is a space-saving yet luxurious alternative to conventional restroom facilities. It has two cubicles with flush toilets, sinks with running water, mirrors, and plenty of illumination. The trailer's compact size and convenient features make it ideal for more intimate parties.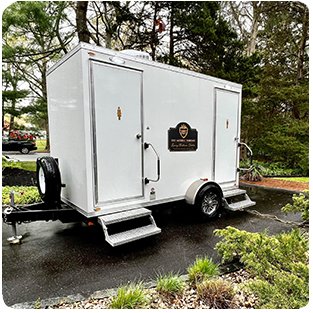 The usual features of the Two-Station trailer are expanded upon in the Two-Station Comfort trailer. It's a step up from the norm due to plush interior design, climate control, and high-end fittings. This trailer is perfect for gatherings that call for an air of elegance and class.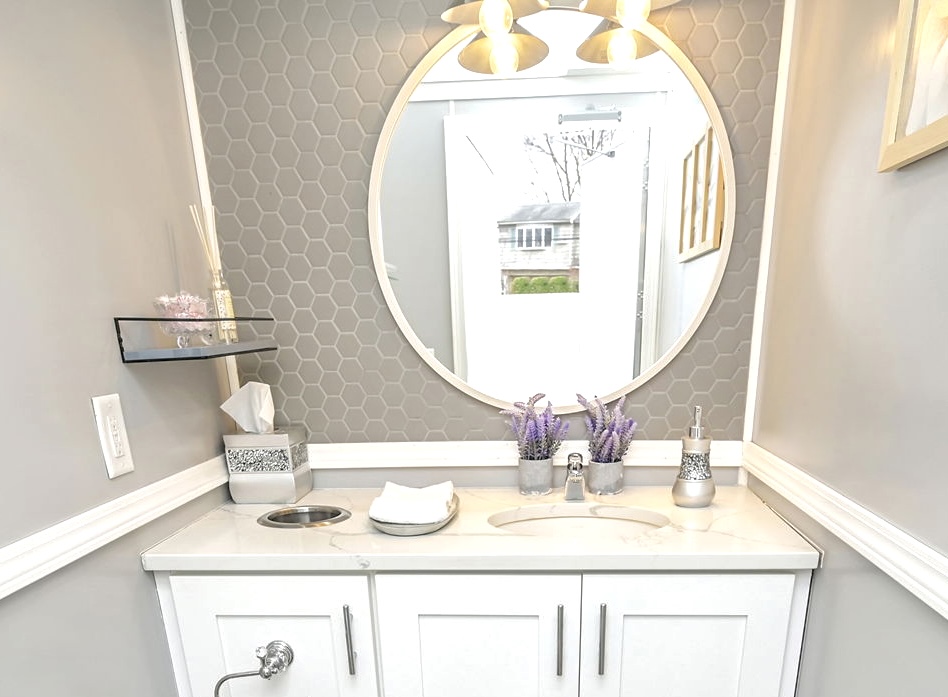 The Three-Station Luxury mobile restroom trailer provides a more comfortable and luxurious restroom experience. There are three individual stalls, each with a flushing toilet, a beautiful washbasin with running water, air conditioning, plenty of light, and a modern design. This trailer offers a convenient and high-end restroom option for gatherings of moderate size.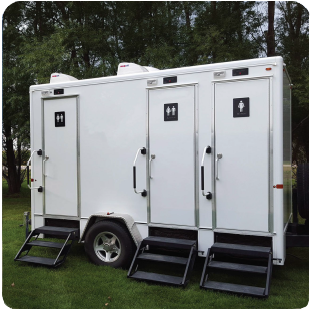 A wedding or formal celebration calls for special accommodations, and the Three-Station Wedding trailer provides just that. There are three separate stalls, with posh fittings like flush toilets, mirror-equipped vanities, air conditioning, and chic decor. Elegant and convenient, this trailer will make using the restroom during the wedding a breeze for the bride, groom, and guests.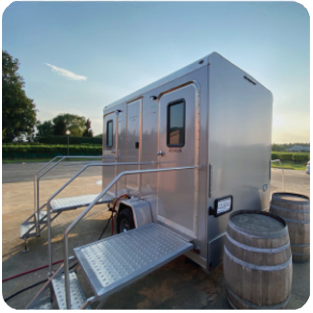 The Four-Station Compact Trailer has more storage space than its smaller counterparts while taking up less space in parking lots. There are four individual stalls, each with a flush toilet, a washbasin with running water, air conditioning, plenty of windows for natural light, and pleasant decor. This trailer's spacious sanitary facilities don't compromise on style or comfort, making them ideal for formal gatherings.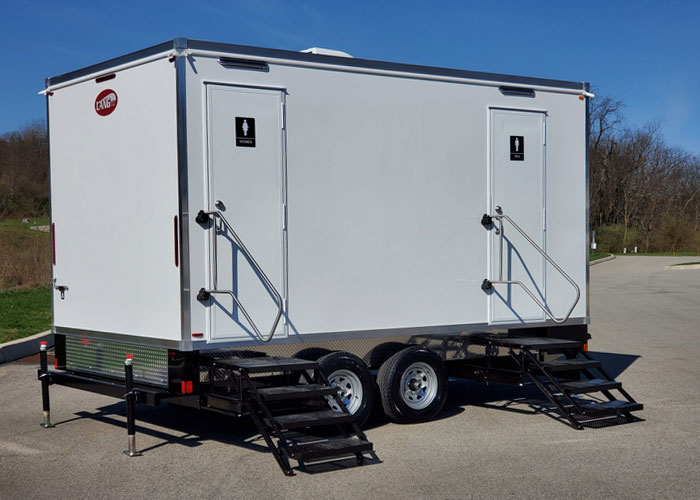 The Mobile Throne's most capacious luxury portable restroom solution is the five-station trailer. There are a total of five individual stalls in these trailers, each with a flush toilet, running water in an exquisite sink, air conditioning, plenty of windows, and a high-end design. They're ideal for gatherings with a high number of guests, where a larger quantity of restrooms is needed without sacrificing comfort.
Must-Have Features of A Luxury Portable Restroom Trailer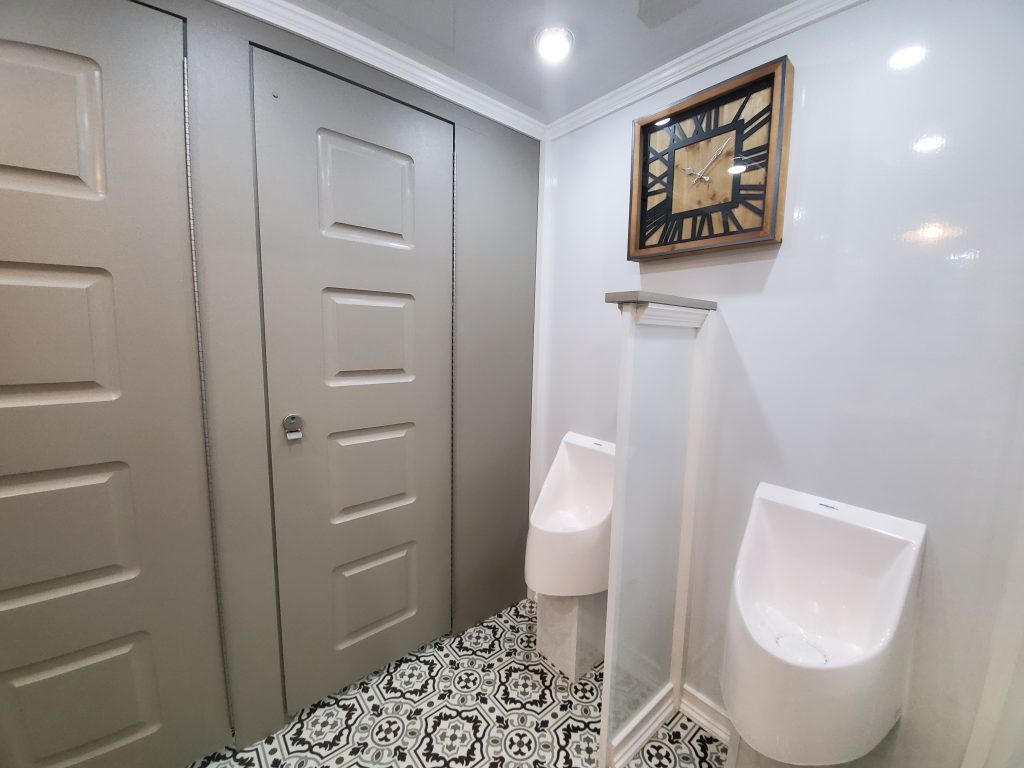 Luxury restroom trailers go above and beyond the norm by providing an array of comforts and features that elevate the typical restroom experience. Some standard amenities seen in luxury portable restroom trailers include:
Users can enjoy a higher standard of cleanliness and comfort due to the flushable toilets included in luxury portable restroom trailers. This function, like conventional indoor restrooms, ensures proper disposal of waste and that unpleasant odors are kept at bay.
These mobile restrooms contain sinks with running water so visitors may easily wash their hands. Having running water in the restroom encourages cleanliness and makes using the facilities more pleasant.
Comfortable temperatures within the trailer are maintained by climate control systems like air conditioning and heating, which are common fixtures in luxury portable restroom trailers. No matter what the weather's like outside, you'll have a good time due to this function.
A must-have for luxury portable restroom trailers is bright inside lighting. The vanity lights and overhead fixtures in these mobile restrooms provide plenty of illumination for safe walking and an inviting ambiance.
Luxury Portable Restroom Trailers typically feature open floor plans with plenty of areas for customers to spread out and feel at ease. The stalls are spacious, so users shouldn't feel claustrophobic or restricted in their movements.
Mirrors and vanities are common fixtures in luxurious restroom trailers, giving guests a place to clean up and get ready for their day. These additions improve the comfort and usefulness of using the restroom.
Some luxurious portable toilet trailers include built-in stereos to keep customers entertained while they wait. This addition enhances the overall quality of the mobile restrooms by adding a touch of class and refinement.
These days, it's not hard to find a luxurious restroom trailer that also complies with the Americans with Disabilities Act. Wheelchair ramps, widened doorways, grab bars, and extra-large stalls that meet ADA standards should all be included in this package, making the facility accessible to everyone.
Maintenance and Cleaning Services
Maintenance and cleaning services are outstanding features of luxurious portable toilet trailers. During events or rental periods, the trailers are professionally cleaned and maintained to ensure the health and safety of all attendees.
Huntington, New York, Luxury Portable Restroom Trailer Service Providers
Huntington, New York, is one of the many locations we serve with our luxury mobile restroom facilities. We service the following areas in Huntington:
The Best Place to Rent A Luxury Portable Restroom Trailer in Huntington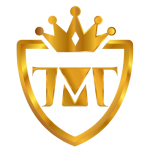 The Mobile Throne is the most reputable rental in Huntington when a luxury portable restroom trailer is required. The Mobile Throne is well-known for its high-quality service and a wide variety of luxurious portable toilet trailers that will impress any visitor. Each mobile restroom is thoughtfully crafted with high-end fittings, posh decor, and modern conveniences that are on par with those found in a standard indoor toilet. Everything about these luxurious restrooms is designed with the customer in mind, from the roomy stalls to the elegant furnishings.
The Mobile Throne provides a variety of trailers for affluent weddings, corporate galas, and other special events. To ensure our visitors' maximum comfort and convenience, our trailers come with several amenities. In addition, we have trailers compliant with the Americans with Disabilities Act (ADA), making our events accessible to people with a wide range of disabilities.
The Mobile Throne's dedication to hygiene and sanitation is one of our company's defining characteristics. All of our trailers go through rigorous cleaning and inspection schedules to guarantee their excellent condition at all times.The Mobile Throne ensures the bathrooms are always clean and in good working order for our clients' health and convenience.
We work closely with each customer from the first consultation through installing the portable toilets to ensure they are what the client requires. Delivered on time, expertly installed, and fully serviced for your rental's duration, the Mobile Throne takes care of it all. Our hardworking staff is always ready to help with any questions or requests, and we always go the extra mile to guarantee 100% client satisfaction.
By always going above and beyond for our customers, The Mobile Throne has become Huntington's most trusted luxury portable restroom trailer rental. All your guests will be talking about your event long after it has ended. Do not be hesitant to contact us to discuss your forthcoming event. We will be glad to receive your order, and reserve our luxury portable restroom trailers for you. You can reach our customer service team at (516) 500-3113, via info@themobilethrone.com or fill our contact form and we promise to get back to you as soon as we can.