Why You Should Rent a Portable Restroom Trailer for Your Outdoor Wedding
11/06/21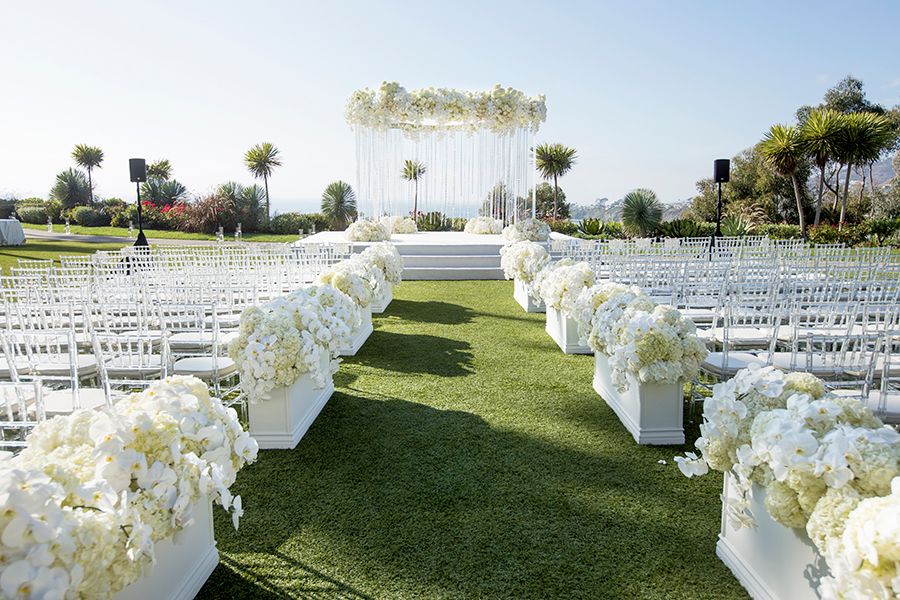 Outdoor weddings are one of this year's biggest wedding trends. Couples hire a caterer, photographer, rent tents, tables and decors. Yet, restroom trailer rentals seem to be the last thing on everyone's mind. As a host or party planner, you should expect people to use the restroom and freshen up before or after the wedding. Few people have the patience of waiting in a long line to use the bathroom. Some people also need privacy and would require a more conducive environment.
In some cases, guests have reservations about using the typical porta-potty. They would prefer a more comfortable or luxurious restroom. If you're planning to have an outdoor wedding at a serene, secluded location, it would be best if you rent a portable luxury bathroom trailer for your wedding. Here are the top reasons why you need to prioritize renting a mobile luxury restroom trailer for a flawless wedding.
1. Restroom Trailers Has Larger Capacity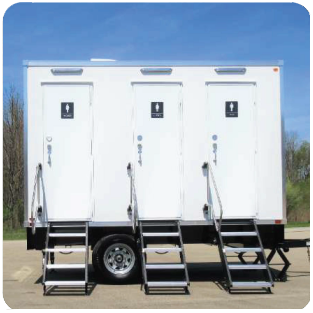 Suppose you plan to have an outdoor wedding at a residential location. In that case, there is a likelihood of clean bathrooms; only they would be quite insufficient for the guests. Besides, as a planner of events, you must avoid the embarrassing situation for your guests to navigate through the main house, searching for a private spot. It is best if your guests have a pleasant and cozy place outdoors for freshening and cleaning up. They need the space and alone time, even if it's to make a phone call. It is also vital that everyone at your wedding can comfortably use the toilet should the occasion arise.
At The Mobile Throne, we offer luxurious restroom trailers for rent. These restroom rentals come with lots of attractive amenities. One of these is the ample space and large capacity of the restroom trailer to accommodate all your guests. You'll never know what a cranky person could do without access to a good restroom.
Whether your guests turn up in gowns or formal clothing, the portable restroom trailer can accommodate them effortlessly. These mobile luxury restroom trailers are fully accessible to everyone, so your big day can go off without any glitch.
2. Luxury Restroom Trailers Requires Less Maintenance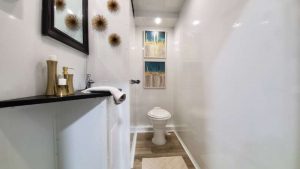 At The Mobile Throne, we are diligent and passionate about providing you with an incredible 5-star restroom experience. Typical porta-potties leave little to be desired. Most times, they are messy and irregularly maintained. So, we provide meticulously clean and thoroughly inspected bathrooms to compliment your outdoor wedding event. We prioritize a top-notch smooth event planning process.
Attention to detail and excellent customer service is our specialty. We keep to our code of efficiency by ensuring prompt delivery service. So, you can schedule your luxury bathroom rentals for pick-up and drop-off at your convenience. We provide hands-on support from the delivery, set-up, toiletries provision, cleaning and pick-up when your event is over. Before the event kicks off, we ensure everything is in working order and in its proper place. Our restroom trailers come fully equipped and ready to go.
3. Customized Luxury Bathroom Rentals for Extra Decor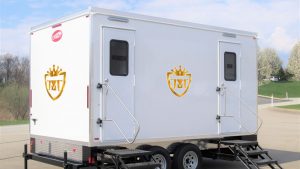 People often undermine the purpose of bathroom trailers at significant events. Guests do not realize the significance of bathroom trailers beside the conventional use (until they use them). Some couples are even displeased with the idea of a bathroom trailer for their weddings. It is due to the notion that it would spoil the natural ambience. But nowadays, the misconceptions on the ability of portable bathroom trailers to ruin social events have been quashed.
Your bathroom trailer doesn't have to be an oddity of natural ambience. No matter the size or location of your wedding, luxury bathroom trailers can be customized to suit the environment. It is not just about getting a restroom trailer for rent for your wedding. More importantly, it is about making the outdoor wedding restroom part of the beautiful scenery that any joyous event brings. The Mobile Throne offers luxury restroom trailers that can match your wedding theme. Our restroom trailers' designs boost the perception of your guest on your excellent event planning process. Our priority is to make you look good and leave a great lasting impression on your guests.
4. Restroom Trailer for Your All-Night Wedding Party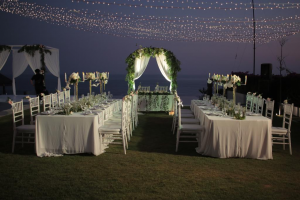 You might have spent several weeks planning out the perfect wedding, preparing delicious cuisine, and setting the stage for an all-night party. Some couples go as far as having a combo of parties (the bachelor's eve, the wedding party and the honeymoon party). The longer the wedding goes on, the more critical it is to have plenty of outdoor wedding restrooms for you and the attendees to use throughout the night.
5. Luxury Restroom Trailer Rentals with Adequate Functioning Facilities
If there is alcohol consumption at your wedding, it is advisable to get plenty of bathroom trailers. If you're expecting a lot of drinking, rent a couple of bathroom trailers to avoid bathroom queues. Alcohol intake causes increased urination. Excess alcohol could cause nausea and puking. Hence, you and your guests would use the bathroom frequently after consuming such large amounts of alcohol.
Pay attention to the comfort of your guests and employ the services of a reliable restroom rental company like The Mobile Throne for your outdoor wedding. Bathroom trailer rentals for outdoor weddings would help to take care of this situation adequately. It would keep the sanctity of the wedding ceremony by creating a shielding zone for recovery purposes. If you have guests that smoke or use medications, they could do so in the comfort of the portable bathroom trailers with its top-notch facilities.
6. Bathroom Rentals as Decorative Fences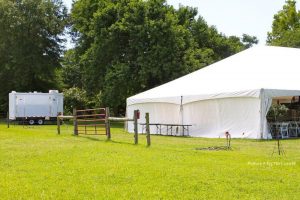 Getting bathroom trailers for your wedding is adapted to mark off the plot you wish to use for your outdoor wedding. We can arrange the bathroom trailer to act as a fence that gives ample room for an entrance.
Outdoor wedding bathrooms could be arranged in different formations to suit the desired wedding theme. These may include; circular, parallel, diamond-shaped arrangements. A group of these mobile structures could help keep animals and strangers out, map out a station, keep the guests compact, and facilitate outdoor decorations.
The Mobile Throne is Here to Help
With so much to account for, you should consider the price of bathroom rentals in your budget. It is best to get an accurate headcount for your wedding before renting an outdoor wedding restroom. Don't plan a wedding ceremony without ensuring everything is ready for your big day. If you're looking for a competent company that can provide you with luxury bathroom trailers for your outdoor wedding, we are your best bet.
At The Mobile Throne, we offer premium services at competitive pricing. Our portable restroom trailer rentals include a variety of luxury features. The restroom trailers come with high-end paper towels and toilet paper dispensers, liquid soap, air refreshers, hand sanitizers, and empty trash cans. Other remarkable features include ceramic flush toilets, running water and sinks, mirrors and LED lighting.
For our numerous customers' benefit and comfort, our portable luxury bathroom trailers for rent come with lots of customized packages. Our restroom trailer gives a home bathroom feel and ranges in size to accommodate all your guests. From luxury toilet trailers to portable wedding bathroom rentals, we have got you covered.
Never be limited by your wedding location. You can have the wedding of your dreams. We will accommodate your guests even if there is no power or water supply in the area. Each restroom trailer has heating and air conditioning systems so your guests can be comfortable no matter the season or weather. Our portable restrooms are available for daily, weekly, or monthly rentals.
Call The Mobile Throne today on (516) 500-3113 to book your luxury restroom rentals ahead for your wedding. To schedule your auto transport, fill out our online contact form, and we'll get right back to you. You can also visit our website at www.themobilethrone.com/
Return