Luxury Portable Restroom Trailer for Your Holiday Party
05/21/22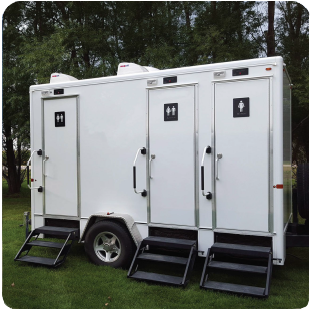 A holiday party is a time of refreshing. Everyone feels delighted to attend a party or hangout planned by their family, company, or school during the holidays. Hence, it is necessary to prepare to cater for people's needs when planning the event. However, proper preparation also includes getting a luxury portable restroom trailer for your holiday party.
The type of holiday party will determine the number of people present. However, accommodating everyone in a home might be a tedious job due to insufficient basic facilities. Likewise, hosting a holiday party outdoors will require getting an outdoor restroom to meet guests' needs. In either of the cases, you will need to make provisions for a luxury portable restroom trailer for a house party.
You'd want a good impression on your guests' minds by getting restroom rentals for a holiday party. The priority of a good event planner is always to make all guests comfortable, which is achievable through proper planning.
You can provide your guests the comfort of a 5-star home restroom. However, the difference only exists because a restroom rental trailer is portable and mobile. With The Mobile Throne, you can get your luxury restroom rentals for events. We offer a luxury portable restroom trailer for your holiday party, birthday party and corporate events.
Things to Consider when Renting a Luxury Portable Restroom Trailer for your Holiday Party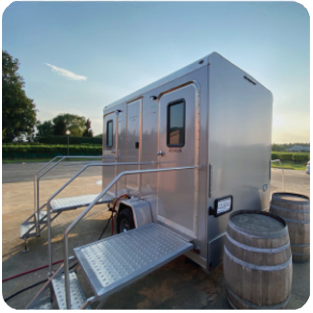 A holiday party comes with great responsibility to make all guests convenient during their stay. Additionally, you might need to get extra restrooms if its a school holiday party or holiday house party.
Thanks to modernization, a luxury portable restroom trailer can give the same comfort as a home restroom. Hence, contacting a company that can provide a luxury portable restroom trailer for your holiday party is crucial. Nonetheless, here are some things to consider when renting a restroom trailer.
1. Luxury Restroom Trailer Size
The size of the restroom trailer is a vital factor. In the case of a school holiday party, getting a spacious restroom trailer will be best. Choose the size based on your need, whether to complement existing indoor or public restrooms.
2. Location of the Holiday Party
Another major thing to consider is the location of the holiday party. Check out how spacious the location is to know the best size that you will need for the holiday party. Smaller restroom trailers will be best for a small open space. Likewise, be sure that the location is flat and solid so that the restroom trailer can conveniently be mounted.
3. Duration of the Holiday Party
You might wish to plan your school holiday party as a camping get-together or a few hours hangout. Hence, you can't expect the same facilities to be enough for the two different durations. So, you must consider the duration of your holiday party to know the amount of restrooms you need.
4. Portable Luxury Restroom Trailer Cost
Your budget should guide the type of restroom rental to go for. You can go for a 3-station trailer, 4-station trailer or a 5-station trailer depending on your guest size. You can contact a restroom trailer rental company to ask for restrooms that suits your budget.
At The Mobile Throne, we offer a wide quality range of services that suits different budgets. We can always help you plan according to your budget.
When renting a luxury restroom for your holiday house party, you can always consider the above things. Also, you can check out some other things to consider when renting a restroom trailer for your house party.
Renting Bathrooms for Company Events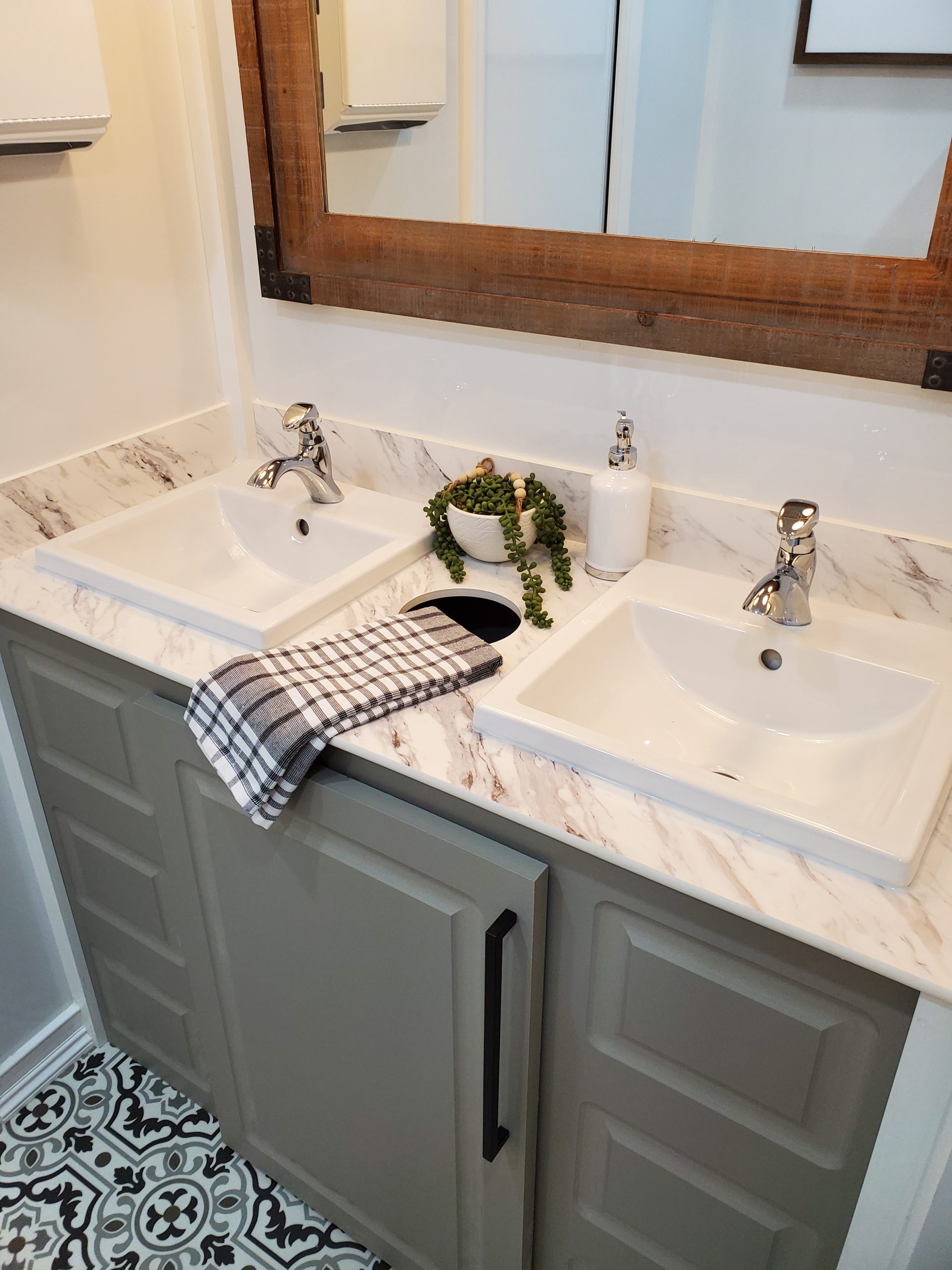 Creating and planning a company's events can be challenging, especially planning an upcoming company holiday party. There are several things to look out for when planning a holiday party for your company. Likewise, there is much thinking to do to make it a success. No one will love to attend a poorly planned holiday party.
Do you need to plan your company's holiday party? You can check out the below checklist on how to Plan an upcoming Company Holiday Party.
How to Plan an upcoming Company Holiday Party – Checklist
Pick a Date

Pick a date based on your guests availability

Conclude on the Budget

Place a budget limitation for the things you will need for the holiday party to avoid overspending. However, prepare for unforeseen miscellaneous spending during the event.

Type of Party

After-hours party
At-work celebration
Formal event
Casual affair
Themed party
Activity included
Packaged party

Venue

Choose the best location that fits your budget.

Transportation

Based on the venue, choose the most convenient transport service.

Food

Potluck
Floating appetizers
Buffet
Sit-down dinner with servers
Venue-provided food

Drinks

Choose how to be served according to the venue and budget

Entertainment

Pick lively entertainment and ensure it people will easily flow with it.

Extras

Photographer
Photo booth
Raffle
Award and Gifts
Since it is a party, most people might take lots of drinks and will need to use the restroom. Hence, people will queue up when the restroom is not sufficient, which might disrupt your party flow.
Nonetheless, you can easily avoid it by getting restroom rentals or bathroom trailers for rent using The Mobile Throne. A luxury portable restroom trailer for your holiday party is always available for any of your holiday parties.
How to Choose the Right Luxury Portable Restroom Trailer for your Holiday Party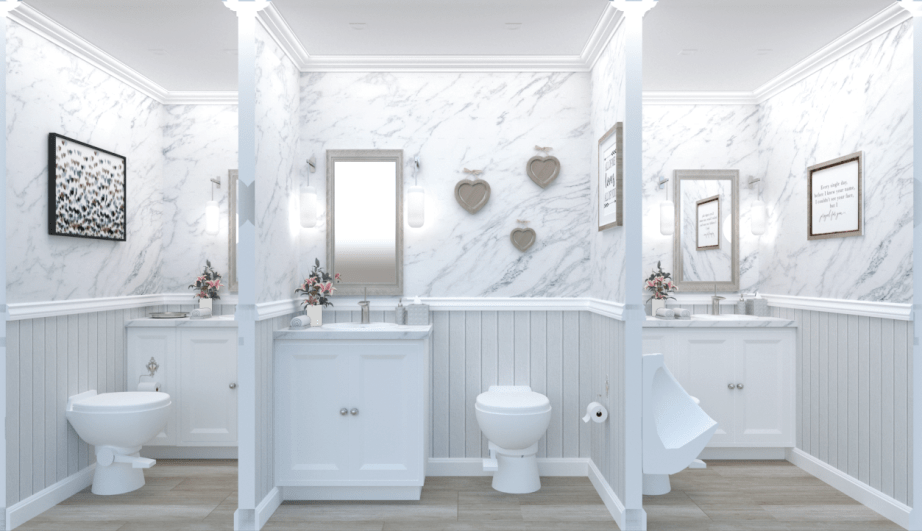 Are you planning an event this season? One of the key red flags to avoid during event planning is not providing a restroom trailer for events.
Luxury toilet rentals come with different features. However, you are always at the liberty to choose according to the experience you desire. When choosing luxury restroom rentals for a birthday party or other holiday parties, the core things to look out for are;
1. Comfort
Take your time to check out the level of comfort before selecting. Some restrooms offer interior décor and lighting that give more comfort. Likewise, ensure that amenities like sanitizers, running water, towel, trash bins, and hangers are available. With The Mobile Throne, you can always get the best comfort for your guests with our luxury restroom trailer.
2. Capacity
Capacity is also important before selecting to cater to your guests at once. The number of guests you are expecting and the available space plays an important role here. There are restroom trailers that comes with 2 stations while some comes with five stations. Hence, consider the number of your guests and the available space to place more than one restroom trailer.
3. Functionality
Pay attention to the full feature of the restroom trailer you want to pick. It is achievable if you want to create a 5-star experience with a portable luxury restroom trailer. Carefully check all the features you need and speak with a service company to deliver them to your location. You can always contact The Mobile Throne to request 5-star experience restroom trailers and you'd get an estimate on the type of restroom most suitable for your event.
FAQs on Luxury Restroom Trailer Rentals for a Holiday Party
Most people find the below questions relevant to guide them when getting portable bathroom rentals for events:
Where can a luxury portable restroom trailer be placed?
A portable restroom trailer is portable and mobile, so it becomes easy to place it almost anywhere you choose. However, there are a few things to consider for the right placement:
Without local authority approval, you cannot place a portable restroom trailer for a house party on public properties.
Provide a compacted or paved surface to accommodate restroom trailers because of their heaviness.
Ensure to create space where trucks carrying the portable luxury restroom trailer can easily maneuver their way in-out. You can create a space near a wall or fence but ensure enough space to access the service door. The backside is where you can locate the mechanical component of the restroom trailer, so give enough space.
How do I keep my restroom rental maintained during an event?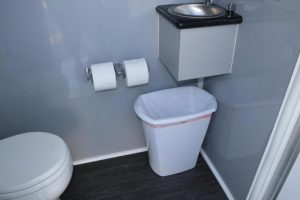 Keeping your restroom rentals maintained requires almost no effort from you. You can easily keep your portable restroom trailers preserved with light, water and other essential cleaning materials fully available. At The Mobile Throne, we give the necessary information on things to note before, during, and after renting a restroom.
Can Portable Toilets be Used in Hot Climates?
You've got a lot to enjoy using a luxury portable restroom trailer for your holiday party in hot climates. Using the portable luxury restroom trailer provided by The Mobile Throne gives you access to an air conditioning system. Hence, you don't have anything to worry about in hot climes.
Luxury Restroom Trailer Rental Near Me for Holiday Party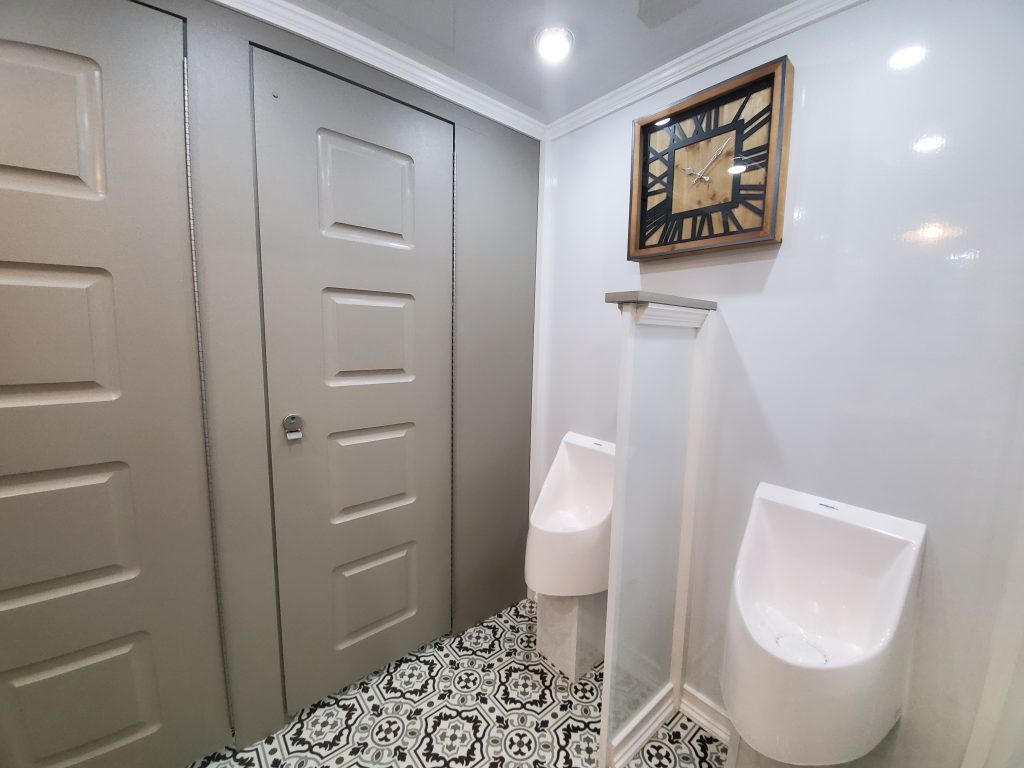 Do you need a luxury portable restroom trailer for your holiday party? Our luxury portable restroom trailers at The Mobile Throne are designed too perfectly suit your holiday party. The Mobile Throne aims to make your holiday party top-notch with our luxurious restroom trailers' modern, comfortable appeal.
We provide excellent service, and customer satisfaction with the clean environment, luxury, and extra provisions to keep guests highly impressed. If you are looking for luxury portable trailer rentals in Long Island, New York, our portable restrooms are available for daily, weekly, or monthly rentals.
Call The Mobile Throne today on (516) 500-3113 to book your luxury restroom rentals ahead for your event. You can request your estimate now by filling out our online contact form, and we'll get right back to you. You can also visit our website at www.themobilethrone.com/
Return