Tips For Long Term Restroom Trailer Rentals
10/22/22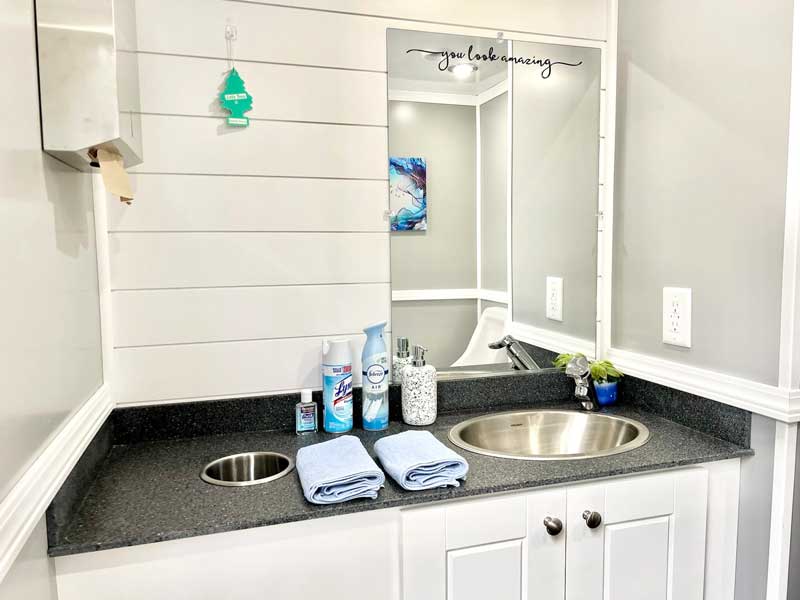 What is a great event without the comfort of the guests? In your planning and preparation, they need to be foremost on your mind. Most especially, if it is a long term event that is often repeated at intervals. One way to give your guests a great time is to go for long term restroom trailer rentals.
The reason for this is not far-fetched. An uncomfortable guest will not be able to focus on the activities in your event. Rather they will be distracted by their porta-potty needs. In worse scenarios, they might be forced to leave earlier than necessary.
What You Need To Know About Long Term Restroom Trailers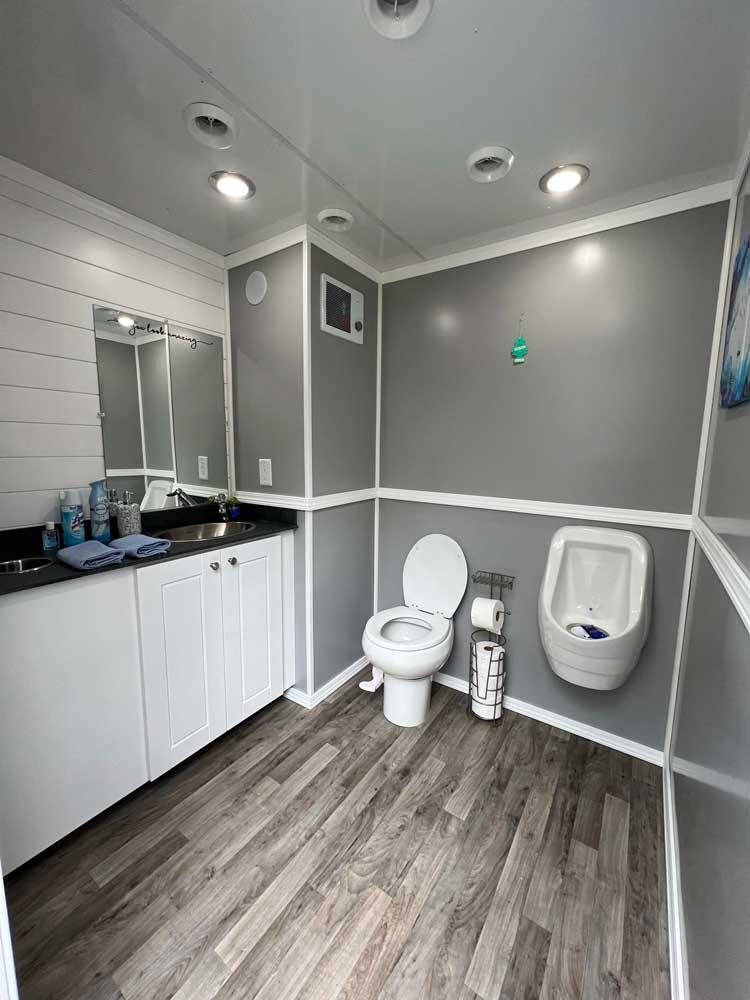 Unlike the regular porta potties, luxury restroom trailers are the more exquisite version of outdoor restrooms. They come with well-furnished interiors that give your guests a feel of a home. Depending on the vendor you are renting bathrooms for events from, these restroom trailers come in different forms and specifications.
At The Mobile throne, we have trailers that have 2 stations, 3 stations, 4 stations, and even 5 stations. Interestingly, aside from the difference in the number of restrooms in each trailer, the interiors are different.
Additionally, restroom trailers give you the comfort that regular porta potties cannot give. They are furnished with clean-up units and essentials that make your trip to the bathroom a relieving one.
Events That Require Long Term Restroom Trailer Rentals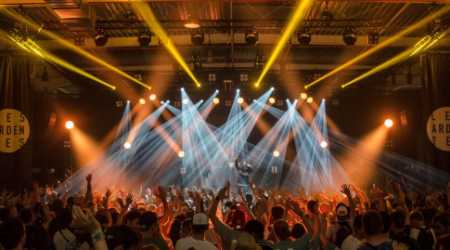 Often, we have the notion that portable luxury restroom trailer rentals should only be for parties and quick events. However, that is false. There are several other reasons why you might want to consider long term bathroom trailer rentals.
1. Ongoing Renovation
An ongoing renovation in your apartment is a crucial reason to consider long-termluxury restroom trailer rentals. If it is going to be a total renovation, you would not want to be in discomfort on a day when the inbuilt restroom would not be available.
Even if you would be moving out for the period of the renovation, you might want to consider the contractors on site. One of the ways to encourage them to put in their best is to give them the best work environment.
On the flip side, if it is your company that is being renovated, luxury restroom trailer rentals is non-negotiable. In case you are not familiar with restroom trailers for rent you could read up on everything you need to know here.
2. Training And Workshops
Adequate planning and preparation should be put in place whenever you are planning academic trainings and workshops. Your students will only be able to concentrate when they are comfortable and in a good state of mind. Consequently, you do not want to leave out renting a restroom trailer.
While most training halls and centers have restrooms, not everyone is comfortable with using a restroom that's not neat or adequately kept. As a result, you would need to go the extra mile so that you can affirm that you had the students in mind while planning.
In some other scenarios, the restroom is quite a distance from the training facility. Using the restroom in such facilities might not be encouraging. Your students will miss a lot from the class whenever they need to make a quick stop to the restroom. If it is a training that spans weeks or some months, it is advisable to opt for long term restroom trailer rentals.
3. Movie Shoots
Filming a movie could be a very tasking assignment. However, you could help relieve the stress of the cast and crew by opting for long term luxury restroom trailer rentals. These portable restroom trailers will serve as a quick stop for cast members who want to quickly freshen up.
Depending on how large the set is, you might want to consider getting more than one unit. These units could then be spread strategically across the major touch points for the movie shoot.
Why You Should Consider Long Term Restroom Trailer Rentals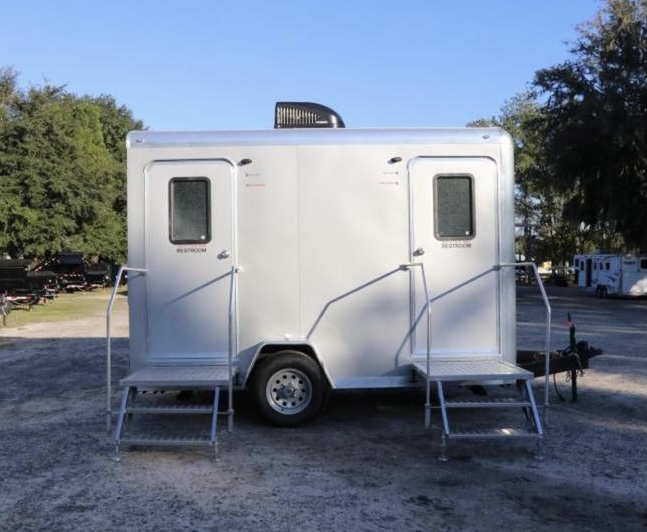 Long term restroom trailer rentals have more advantages than you possibly could imagine. The features of these restroom trailers are designed as a reminder for you that you can enjoy comfort away from home. Regardless of the day or weather conditions, restroom trailers always come through as a great solution to your restroom needs. Here are the numerous benefits of long term restroom trailer rentals.
1. They Are Temperature Controlled
One major problem of porta potty rentals is that they lack cooling and heating systems. As a result, the interior of the restroom will be so uncomfortable on days when the weather is extreme. On days when the weather is uncontrollably hot, the interior of the restroom could get too smelly for comfort.
This could unnecessarily cause embarrassment and discomfort to your guests. On the other hand, luxury restroom trailers come with heating and cooling systems. When the weather gets so hot, you could easily turn on the cooling system. And when the weather is chilly, the heating system will come to your rescue.
2. Eliminates The Fear Of The Night
If you are familiar with using some outdoor restrooms at festivals, you will know about the regular fear when the night draws near. Regular porta potty rental units do not have lighting units. Due to this, it gets dark in the interior when night comes.
Asides from the fact that several people do not like the dark, walking into such units in the evening could be very creepy. Additionally, the fact that people cannot see would lead to the place becoming messy and unsanitary.
On the other hand, when you opt for a luxury restroom trailer, you would not need to worry about this. These luxury portable restroom trailers come with proper interior furnishing, flushable toilets and sanitary products. They are well-lit and very similar to an indoor home restroom.
3. Removes Movement Restrictions
Restroom trailers usually have the constraint of space. The average porta potty is so small that the available space is just sufficient for only you to get into it. For guests with toddlers, it could be very inconvenient to clean the kids up.
For guests who would need to change, it is almost impossible to get this done as a result of the constraint of space.
On the flip side, portable restroom trailers are roomy and spacious. They allow you to move freely and touch up your makeup and freshen up. Additionally, you do everything you would have loved to do at home.
4. Easy To Clean Up
Just like the restroom in your home, luxury restroom trailers are made up of facilities that encourage guests to clean up. If you need long term restroom trailer rentals, there are basic amenities that should be present in the luxury restroom trailer.
One of such amenities are sinks, toilet paper, and paper towel dispensers. The trailer units should also come loaded with paper towels, air fresheners, hand sanitizers, and a trash can. The presence of things like these serves as a reminder to guests that they are supposed to clean up after using the restroom.
When you choose the services of The Mobile Throne, we always double-check our facilities to ensure that they are neat and very comfortable. Additionally, we stock up the restroom trailers with high-end soap, sanitizers, and air fresheners. Our restroom trailers also come with a Bluetooth stereo system. This way, your guests aren't left out of the fun while they are in the restroom.
The Mobile Throne Long Term Restroom Trailer Rentals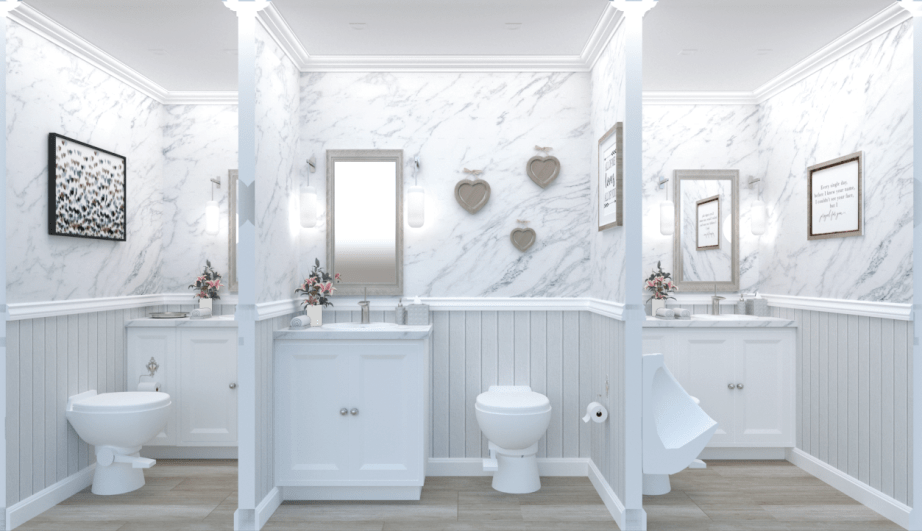 When it comes to providing luxury, The Mobile Throne tops the list. Our restroom trailers are top-notch and we provide the 5-star restroom experience. We take out time to clean them meticulously and have it sanitized before and after it is used. We always check and re-check to ensure you do not have any unpleasant experience or discomfort.
If you are not sure of which restroom trailer would work for your guests and event, we can help you out. At The Mobile Throne, we provide every information you'll need as regards the number of restroom trailer units that suit your needs.
All you need to do is provide us with information about the kind of long term event you are planning. We would also need to know your expected number of guests. With these and a few other information, we would be able to offer excellent service.
At The Mobile Throne, the success of your event is our joy. Hence, we provide you with the best support and highest level of luxury. We provide the best at very affordable rates for long term restroom trailer rentals. To ease the stress, we are always on standby for consultation and counsel while you are using the luxury restroom trailers.
Our luxury restroom trailers are available for your long term needs. If you reside in NYC and would love to use a portable restroom trailer for as long as 3 or more months, look no further.
You can call us on (516) 500-3113 to book a long term restroom trailer for your event. To get an estimate for one or more of our luxury portable restroom trailers kindly fill out our online contact form, and we'll get in touch with you.
Return