Top 8 Events that Need Luxury Restroom Trailers
01/15/22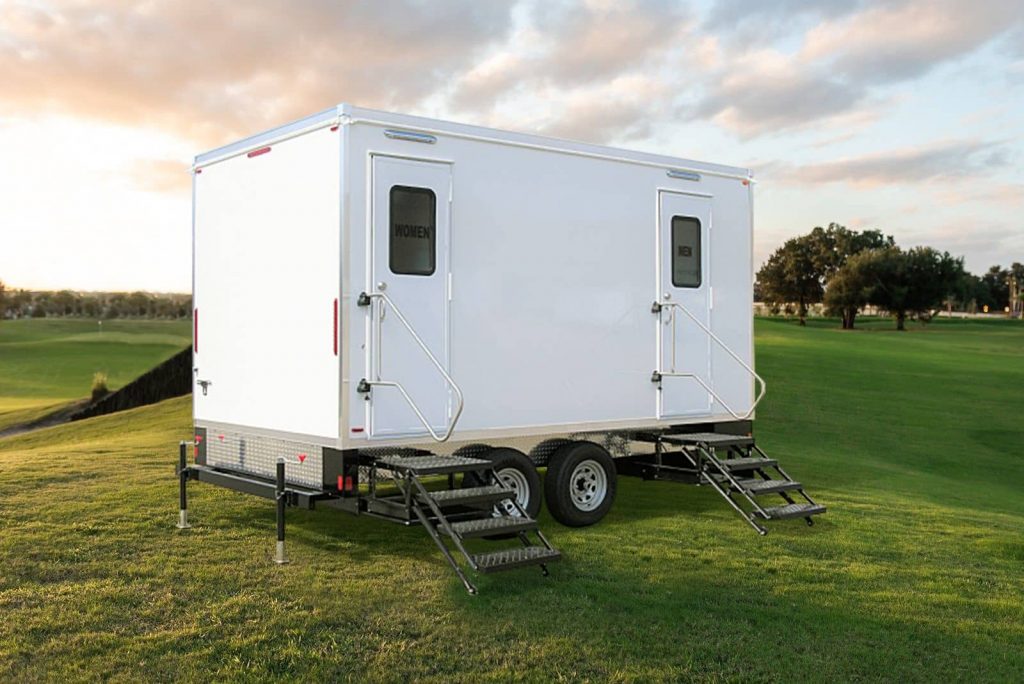 An excellent event planning involves paying attention to the most important details. There is the need to cater for guests' feeding, accommodation, and sometimes, transportation. Of course, these are usually top considerations in anyone's event planning list. However, some may overlook a sensitive and fundamental event provision, such as luxury restroom trailers.
As far as events are concerned, one of the indicators of a successfully planned one is the availability of restrooms for guests. This could become a bother when the event is outdoor, or guests are larger than the indoor restrooms available. However, bathroom convenience can become the least of anyone's hassle, thanks to restroom trailers.
How does Luxury Restroom Trailers Rental Work?
Sometimes, restroom trailers are called portable, just to describe how easy it is to move them from place to place. This is one significant advantage they have over indoor conveniences. Usually, luxury restroom trailers are rented out to interested persons who would use them for their events.
If you have been wondering- "how do I get a portable restroom trailers near me?" or "how much does it cost to rent a luxury restroom trailer?" Well, you will get a list of companies that offer such rental services in your location. The challenge might be how to find the right restroom trailer that suits your event. Usually, restroom trailer rental cost depends on the number of days a client will rent them for and other factors like the functionality of the trailer, the type of restroom trailer, and other special features it has.
Companies that rent out restroom trailers may also offer other services like disposing of toilet waste, pumping water, upgrading the décor of the conveniences, amongst others. It is pretty easy to negotiate with companies and pick the most comfortable offer.
8 Events that Need Luxury Restroom Trailers
Now, you may begin to wonder: what kinds of events can one use luxury restroom trailers? Well, there are no hard and fast rules to this. In fact, using a restroom trailer rental or not depends on carefully considering several other factors.
You could get those luxury restroom trailers to supplement indoor convenience. Also, you can rent as much as you want for your outdoor event where a fixed convenience may not be possible. Whether small or big events, indoor or outdoor, these are the top events that could make do with luxury restroom trailers: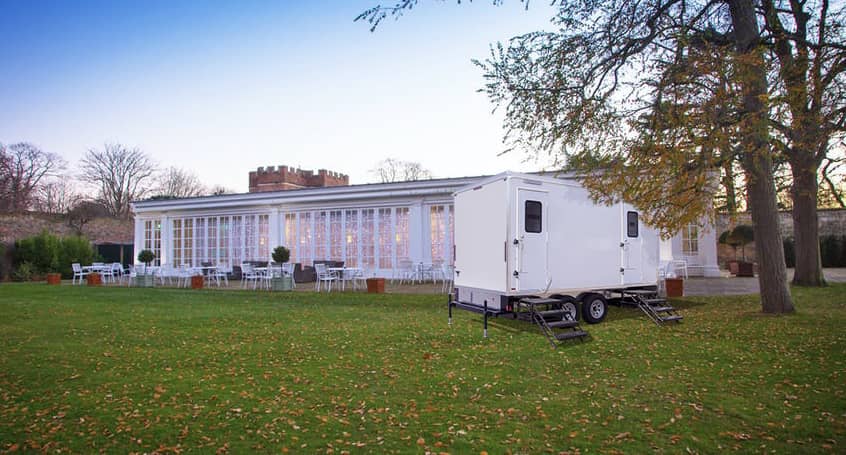 In recent times, outdoor weddings have become the next big thing. There is the perfect weather, fresh air, love laden atmosphere, and of course, luxury restroom trailers for guests' convenience. In most weddings, guests may need to style their hair, retouch their makeup, or even change their outfits. All of these can only be possible in an outdoor event when restroom trailers are available.
You can offer your guests that amazing 5-star restroom experience even when they are kilometers away from their homes. For weddings especially, you should opt for something quite different from typical port-potties. Most weddings are not just sensational but also luxurious, and guests will not expect less.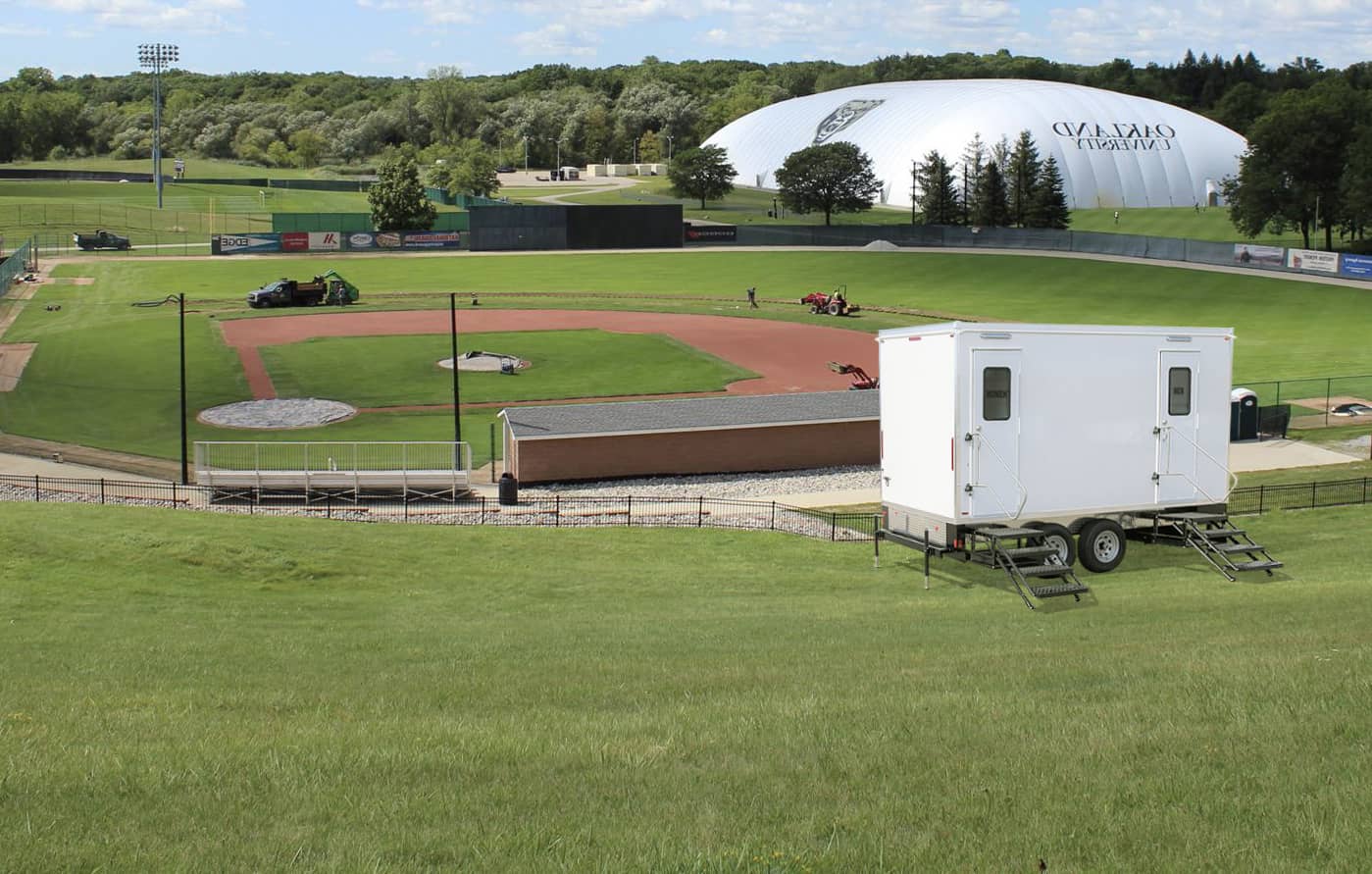 Restroom trailers should be considered when planning a marathon, a match, or other sporting events. Several people will need the convenience at least once during these kinds of events. Sport participants and guests might want to change outfits, especially the children who keep having that funny urge to use the restroom.
It is only wise to make enough provision available ahead of time. Even when there is indoor convenience, renting additional restroom trailers could do you so much good than you envisaged.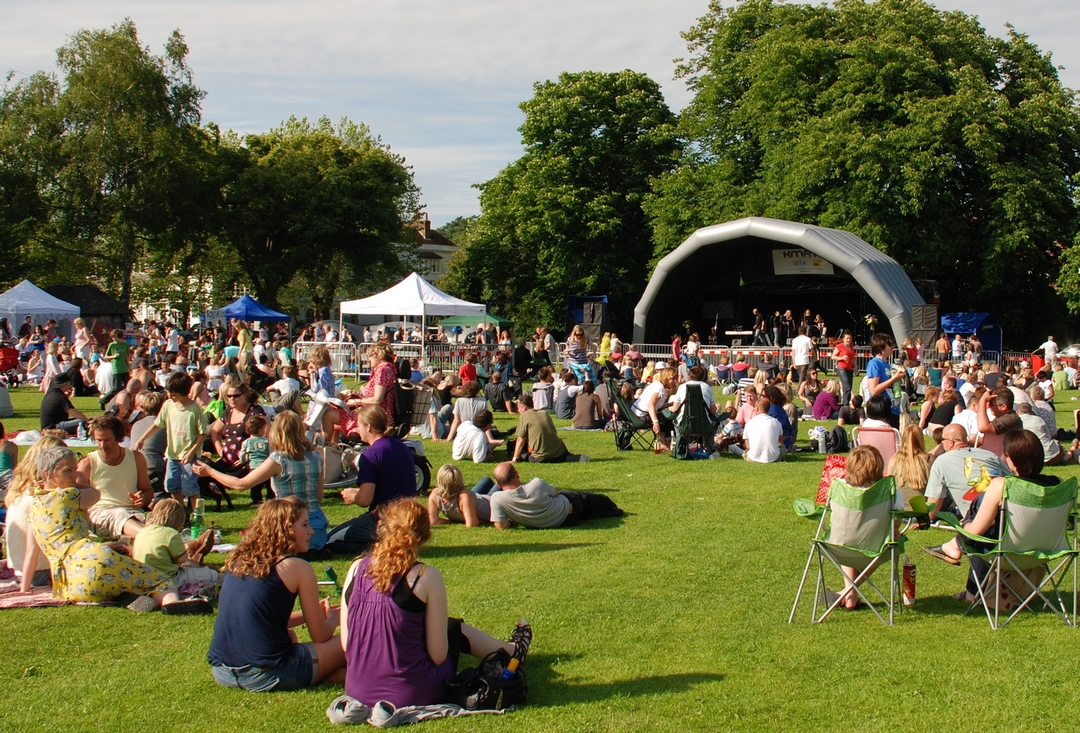 Festivals are 99% of the time, outdoor events. Additionally, they involve a lot of eating and drinking, and of course, attendees tend to visit the restroom often. Luxury restroom trailers with multiple rooms are very suitable for such festivals.
While planning festivals and restroom trailer rentals, you should consider children and how many of them will be around. If there are more children, there will be need for more restrooms. You also need to consider more restrooms if there will be a lot of alcohol intake.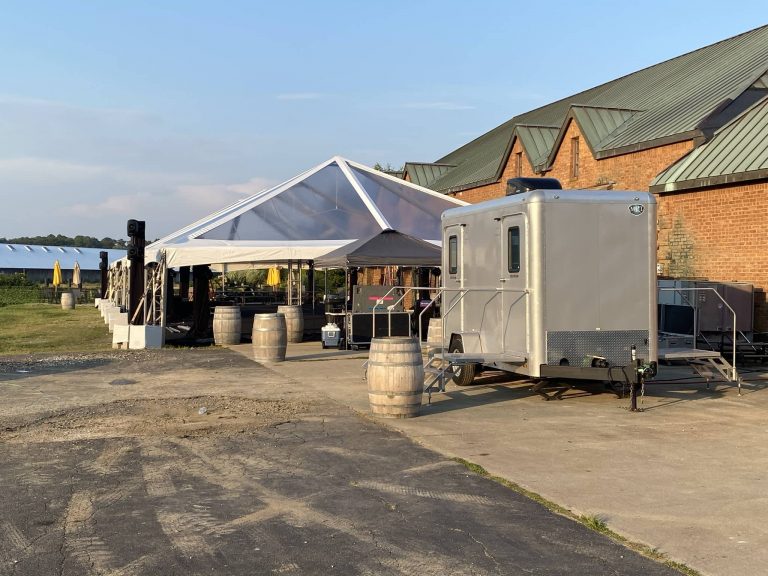 Every formal or professional event involves lots of people. Due to this, it is essential that there is provision of luxury restroom trailers especially when there is no ready access to an outdoor convenience.
You would want to offer your elite guests the best during a corporate event. Therefore, a simple porta potty may not do. At such corporate events, luxury restrooms make all the difference. Show your clients, employees, colleagues, and/or superiors how thoughtful you can be by renting luxury restroom trailers for your next event.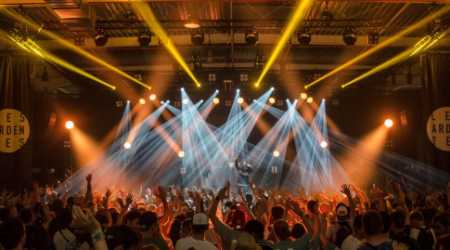 Amidst the dance, the shouts, and the music highs, attendees will love to pay a quick visit to the convenience from time to time. Help maintain their happy mood by providing them with portable restroom trailers. They are always perfect for indoor and outdoor concerts.
It is possible to have more attendees queuing at the convenience during a concert than during many other kinds of events. This is as a result of the large population, and the kind of drinks served at such an event.
You can cut unnecessary waiting time by providing enough luxury restroom trailers. Portable, restroom trailers can save you so much stress and enable you to focus on your party.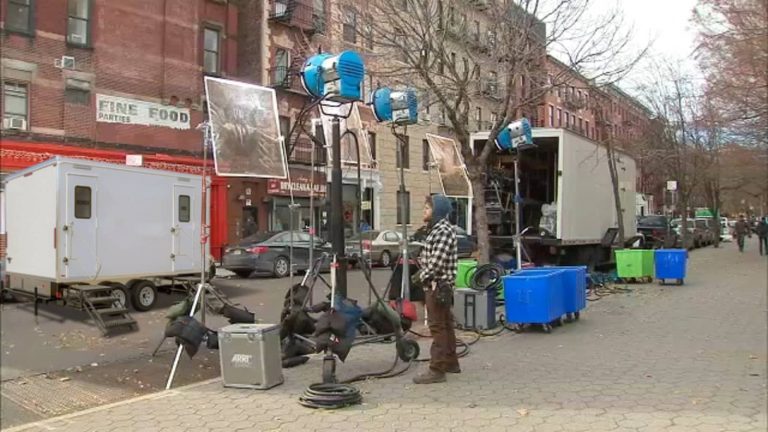 Are you using multiple outdoor locations for filming your movie or TV show? You shouldn't think too far. Luxury restroom trailers are always to the rescue. You only need to consider the population of your cast and crew members, as well as the distance and accessibility of your locations. Having done all that, you will figure out the kind of restroom trailers that fits your filming locations.
Again, you must consider the availability of water and other toiletries, particularly if your location is far and cut out of town. At The Mobile Throne, we provide luxury restroom trailers with fresh water tank, flushable toilets and other special features. Our portable restroom trailers are the perfect restroom facility for your set.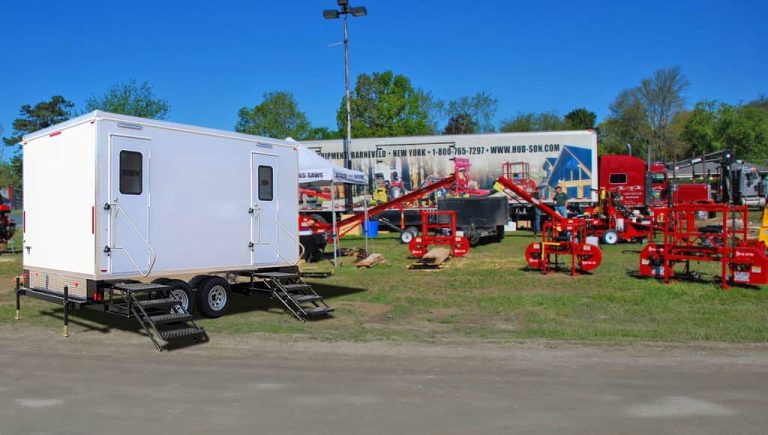 From small trade shows to large-scale trade fairs, luxury restroom trailers are always applicable. Trade shows can have thousands of attendees, so having multiple restrooms is a great idea.
You can rent different restroom trailers for males, females, and children to make things even easier. Since trade shows aim to maximize profit, you should factor in the restroom trailer rental costs in your planning so you won't run your show at a loss.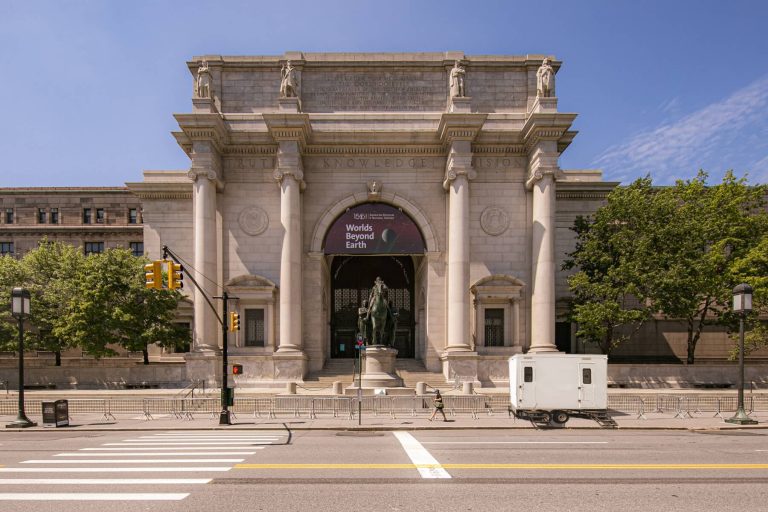 Government and military events are not left out of the use of luxury restroom trailers. In fact, they make the most suitable convenience in these kinds of events. It is easier to make restroom trailers' interior décor suit your taste than already fixed indoor conveniences.
Depending on the nature of the events and the kinds of guests around, you can rent any type of luxury restroom trailer you most prefer.
How to Choose the Right Portable Luxury Restroom Trailer for Your Event
Restroom trailers come in different specifications. Some are large enough to contain ten toilets, while some can only house two. While some restroom trailer rental has special luxury features, others do not.
When renting a luxury restroom trailer, these are the things you should look out for:
As restroom trailers differ in type, the level of comfort they offer also differs. Watch out for essential details like the availability of running water, sinks, hangers, sanitizers, trash bins, and other essential toiletries.
Depending on how detailed you'd want to be, some restroom trailers take it over the edge by providing exquisite interior décor and lighting. The Mobile Throne, is a luxury restroom trailer you can trust for your comfort and that of your guests.
When renting luxury restroom trailers, it is wise to rent one that can contain as many guests as possible at a time. But first, you should consider how many guests you would be expecting at your event.
Some portable luxury restroom trailer only contain two to three toilets at a time, while others contain about five rooms conveniently. Nevertheless, the best restroom trailer size should not be decided solely on the guest population.
Consider the location of the event and the space available for luxury restroom trailers. If you have enough space, you have no limits on the capacity of the trailer you can rent. Otherwise, you may want to go for a smaller-sized restroom trailer.
When you consider the functionality of a restroom trailer, the focus should be primarily on your guests and how you can effectively meet their needs. The most luxurious restroom trailers will feature amenities like adequate lighting, captivating interior décor, large mirrors and running water.
It all depends on the type of invited guests and how comfortable you'll want them to feel. You may not need all the glamour for certain kinds of events. But when your clients deserve the 5-star restroom experience, be sure to provide it for them.
The Mobile Throne Luxury Restroom Trailer Rentals
Events are a necessary spice to our hectic everyday activities. When you invite guests to your event, they imagine you are thoughtful of their needs and expect you to provide them with the best hosting. Meanwhile, quality hosting and event planning are not limited to feeding and a beautiful event alone. It spreads across other minute details like the quality of restrooms available. If you particularly find your next event on our list above, then you are good to go with renting luxury restroom trailers.
Our luxury restroom trailers at The Mobile Throne are designed to perfectly suit your type of event. The Mobile Throne aims at making your event top-notch with the modern, comfortable appeal of our luxurious restroom trailers. We provide excellent service and customer satisfaction with the clean environment, luxury, and extra provisions keep guests highly impressed. If you are looking for portable luxury trailer rentals in Long Island, New York, our portable restrooms are available for daily, weekly, or monthly rentals.
Call The Mobile Throne today on (516) 500-3113 to book your luxury restroom rentals ahead for your event. You can request your estimate now by filling out our online contact form and we'll get right back to you. You can also visit our website at www.themobilethrone.com/
Return