The Best Luxury Portable Restroom Trailers for Film Production in NYC
05/29/23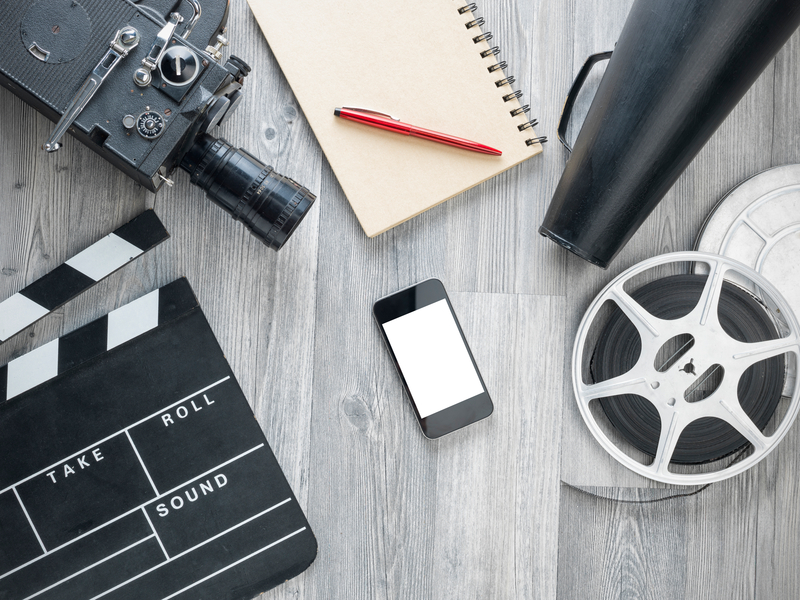 Lights, camera, action! The Big Apple is a hotbed for high-end film production, but amid the rush and buzz, one essential detail often goes unnoticed- Luxury Portable Restroom Trailers for Film Production in NYC. This essential amenity guarantees not just the comfort but the style and sophistication that only luxury can provide, reflecting the premium expectations of the film industry.
Do you know renting a luxury restroom for film production in NYC in the winter or summer season can elevate the overall experience for your cast and crew? In this post, we are delving into luxury restroom trailers, showcasing their importance and unique advantages.
Why Luxury Restroom Rentals?
When it comes to porta potty rentals in New York, there's no denying their importance. Regardless of the size of your crew or the location of your set, considering the comfort of your cast and staff is crucial. Luxury restroom rentals can be a game-changer.
When faced with long days on set, having access to clean and high-quality porta potty rentals near you becomes a must. These facilities boost morale and ensure that your team has a pleasant experience and remains focused throughout the production.
Unlike traditional porta potties, luxury restroom trailers offer superior comfort and sophistication. They have flush toilets, sinks, mirrors, and sometimes heating or air conditioning. Read more on Everything to Know About Portable Luxury Restroom Trailer Rentals.
The Importance of Luxury Portable Restroom Trailers for Film Production in NYC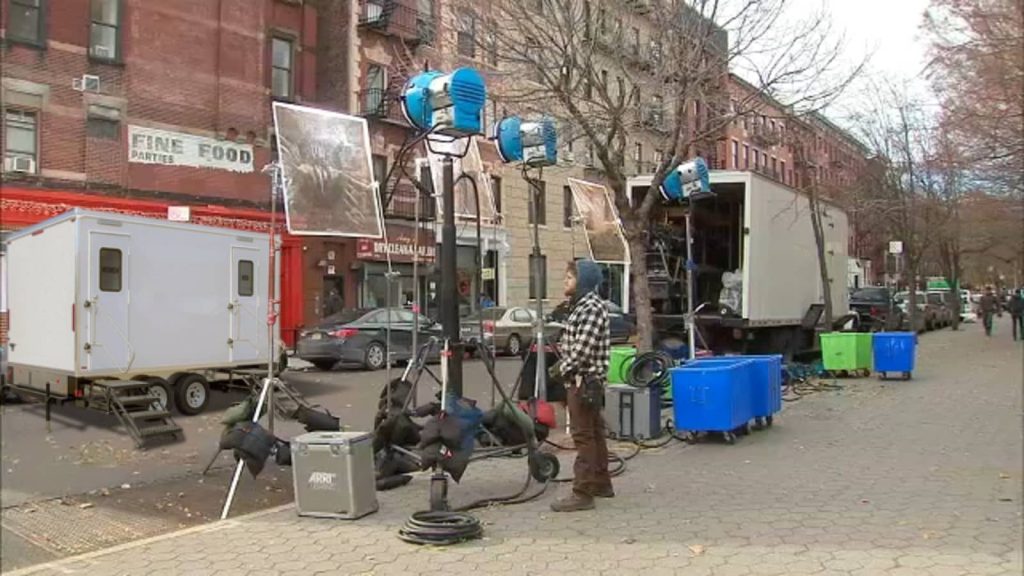 Portable restroom rentals for events have become a necessary facility on film sets. Among these facilities, the luxury portable restroom trailer for film production in NYC is a standout option. These upscale restroom trailers offer more convenience and luxury than just the standard portable toilet. They provide an array of amenities surpassing ordinary porta potties, creating a sanitary and comfortable environment crucial for everyone on set.
However, these amenities are vital not just in the city. Luxury restroom rentals for film production extend into areas like Long Island, New York.
Top 4 Must-have Features in Luxury Portable Restroom Trailers for Film Production in NYC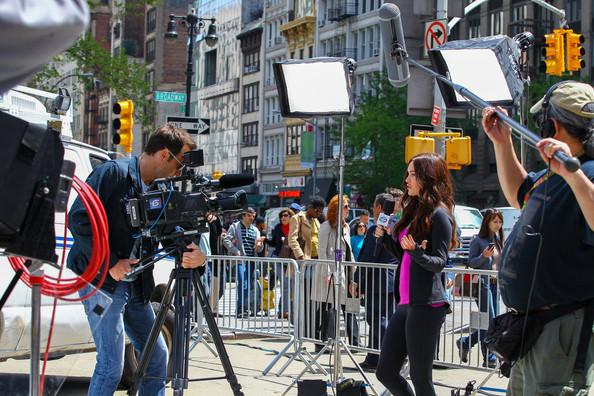 Here are the top four must-have features in luxury portable restroom trailers:
1. Comfort and Spaciousness
At the core of every luxury restroom trailer is the emphasis on comfort and space. Whether it's a long-term restroom trailer rental for film production in NYC or a short-term arrangement, ensuring ample space is crucial.
These trailers often come with separate sections for males and females and private stalls, each equipped with flush toilets, sinks, mirrors, and sometimes even showers.
2. High-End Amenities
The difference between a standard portable restroom and a luxury restroom trailer is evident in the amenities. In a luxury restroom trailer rental near you, expect features such as climate control, high-quality fixtures, LED lighting, hot and cold running water, and entertainment systems. This makes them ideal for a long term luxury restroom trailer rental in NY or any other major city.
3. Versatility
One of the most desirable features of luxury restroom trailers for events is their versatility. They can be used for various occasions, from film productions to corporate events or private functions. So, whether you need to rent an outdoor restroom trailer for film production in NYC or a holiday luxury restroom trailer rental, these trailers cater to all needs.
4. Hygiene and Sanitation
Top-tier restroom trailers prioritize hygiene and sanitation. These restroom trailers have hands-free flushing toilets, touchless faucets, and automatic soap dispensers. Regular cleaning services are usually included in the rental, ensuring a clean and sanitary environment throughout the rental, which is particularly important in long-term luxury restroom trailer rentals for film production in NYC.
The Types of Restroom Trailer Services and Features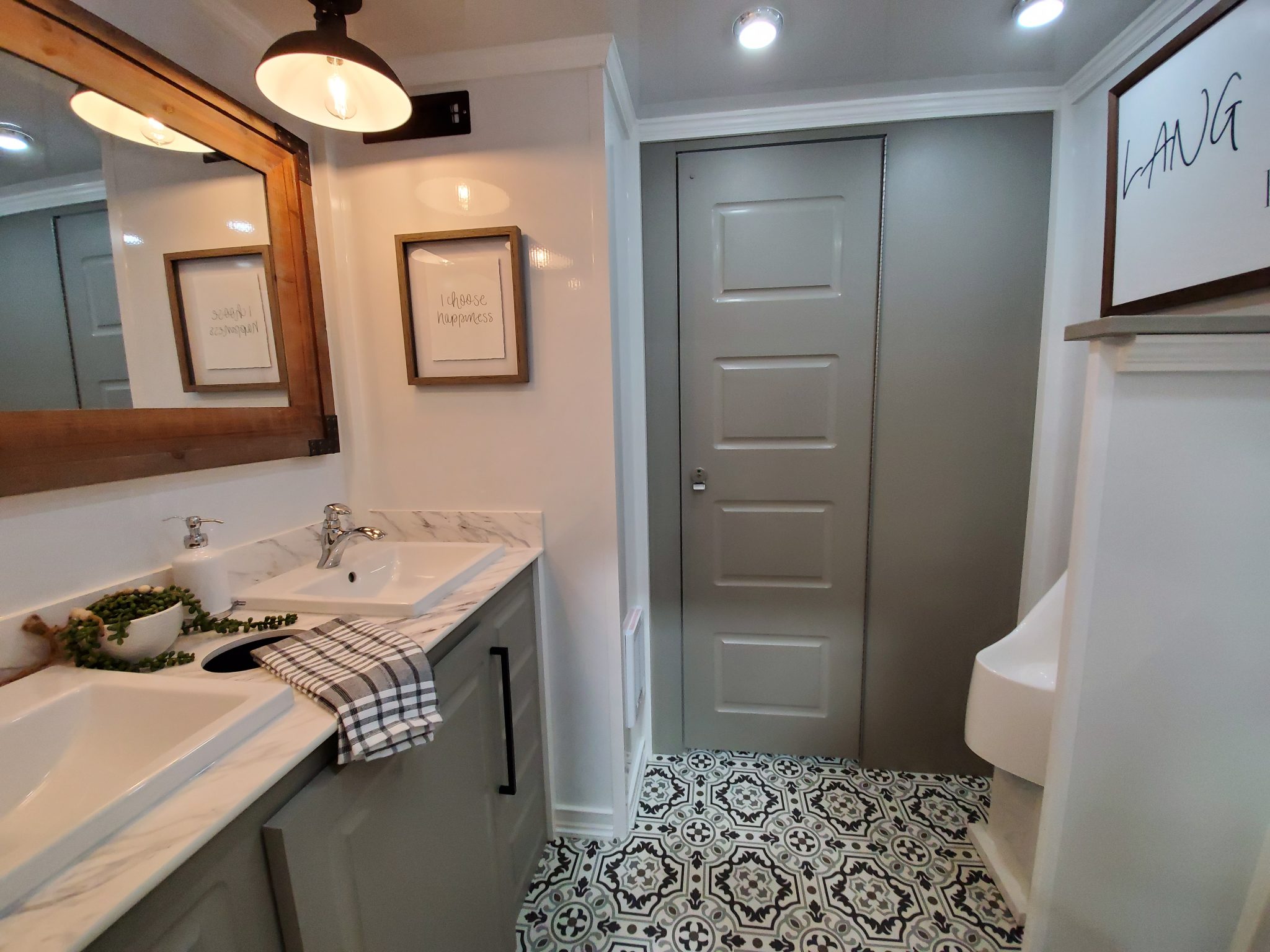 Below are some of the Portable luxury bathroom rentals for Film production in NYC available, including their features:
2-Station Cabin
Our 2-Station Cabin restroom trailer is a compact yet luxurious option, perfect for intimate gatherings or events where space is limited. Despite its smaller size, this trailer does not compromise quality or comfort. Here are some key features:
Elegant Design: The 2-Station Cabin boasts a tasteful and sophisticated exterior, enhancing the overall ambience of your event. Its charming aesthetics seamlessly blend with any setting, adding a touch of elegance to your occasion.
Spacious Interior: Take a step inside the 2-Station Cabin, and you'll be pleasantly surprised by its ample space. Each station provides privacy and comfort, allowing crews to enjoy their restroom experience without feeling cramped.
Modern Amenities: Our 2-Station Cabin has modern amenities to ensure a delightful experience for your crews. From climate control systems to hands-free fixtures, we've carefully curated every detail to provide the utmost convenience.

If you're seeking a restroom trailer that combines comfort and style, look no further than our 2-Station Comfort trailer. Designed to meet the highest standards of luxury, this trailer offers a range of features to enhance the restroom experience. Here's what you can expect:
Stylish Exterior: The 2-Station Comfort trailer boasts a sleek and contemporary design, making it an attractive addition to any event or venue. Its visually appealing exterior sets the tone for the exceptional experience that awaits your crews.
Generous Space: Inside the 2-Station Comfort, crews will be greeted by a spacious and well-appointed interior. The stations are thoughtfully designed to provide a sense of openness, allowing crews to move around comfortably.
Premium Amenities: We believe in pampering our crews with luxurious amenities. The 2-Station Comfort features high-end fixtures, elegant lighting, and superior sanitary systems to ensure the highest levels of hygiene

and convenience.
Elegance and Functionality: Our 3-Station Luxury Trailer combines elegance and functionality, providing a sophisticated restroom experience for your crews. Here are some key features:
Exquisite Design: The exterior of our 3-Station Luxury Trailer showcases a sleek and modern design, creating a visually appealing addition to any event or venue.
Spacious Interior: Inside the trailer, your crews will discover a spacious and comfortable environment. Each station is designed to offer privacy and ample room for crews to move around freely.
Cutting-Edge Amenities: Our 3-Station Luxury Trailer

has state-of-the-art amenities to enhance your crews' restroom experience. From climate control systems to upscale fixtures and finishes, we ensure the utmost convenience and luxury.
If you require a larger restroom facility, our 4-Station Trailer is the perfect choice. Here are some notable features:
Versatile and Functional: The 4-Station Trailer

provides additional capacity, making it suitable for events with larger crews. It offers a well-designed layout that maximizes space while maintaining a luxurious atmosphere.

Premium Comfort: We prioritize the comfort of your crews, and the 4-Station Trailer delivers. With its spacious interior and upscale amenities, your crews will enjoy a restroom experience that surpasses their expectations.
Thoughtful Details: From stylish vanities to superior sanitary systems, every detail is carefully considered to ensure a pleasant and hygienic environment for your crews.
For the most luxurious and comprehensive restroom experience, our 5-Station Luxury Trailer is the epitome of opulence. Here are the remarkable features it offers:
Unparalleled Elegance: The exterior design of our 5-Station Luxury Trailer

captures attention with its sleek lines, premium finishes, and exquisite aesthetics. It sets the stage for an extraordinary restroom experience.

Spacious and Private: Step inside, and your crews will be welcomed by a spacious interior with five private stations. Each station is meticulously designed to provide maximum comfort and privacy.
Unmatched Amenities: Our 5-Station Luxury Trailer has top-of-the-line amenities, including climate control systems, luxurious fixtures and fittings, spacious vanities, and advanced sanitary systems. Your crews will enjoy a restroom experience that exceeds their expectations.
How Do Luxury Portable Restroom Trailers For Film Production in NYC Work?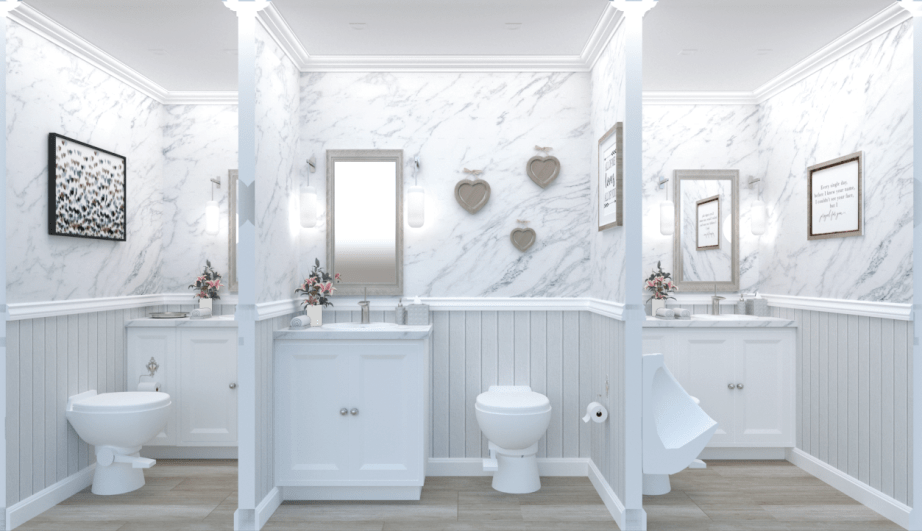 The Mobile Throne is changing the face of outdoor restroom facilities, particularly for the film industry in NYC. We understand that film production necessitates a creative environment and comfortable amenities for the cast and crew.
Our Luxury Portable Restroom trailers offer an upscale solution, far from the traditional porta potties you might associate with outdoor facilities. These aren't your average porta potties; they're meticulously designed facilities with high-end amenities, perfect for on-location film productions.
Also, our Luxury Restroom Trailers offer an exquisite blend of functionality and sophistication. They are outfitted with modern fixtures, including flushable toilets, sinks with hot and cold running water, mirrors, and ample lighting.
Can I Get Luxury Portable Restroom Trailers for Rent in The Winter Season?
Yes, absolutely. You can rent Luxury Portable Restroom trailers for film production in NYC during winter. Winter Restroom Trailer Rentals are designed to handle cold weather. They come equipped with heating systems for a comfortable experience. You can Rent a Restroom Trailer for Film Productions in the Cold Winter Weather from us, ensuring your crew's comfort.
Why You Should Get Luxury Portable Restroom Trailers for Film Production in NYC in The Winter Season
1. Uninterrupted Production
One of the prime reasons for renting Luxury Portable Restroom trailers during the winter season is to maintain an uninterrupted film production schedule in NYC. Winter Restroom Trailer Rentals are built to withstand harsh weather conditions, ensuring your crew can access restroom facilities at all times. This helps avoid production delays and enhances continuity.
2. The Comfort Factor
Winter can be harsh in NYC. Your crew working outdoors would appreciate having access to warm, cozy, and comfortable restroom facilities. Unlike traditional porta potties, these Restroom trailers have heating systems that ensure a comfortable restroom experience even during the coldest days.
3. Cost-Effective Solution
In film production, budget is often a significant consideration. By opting for Restroom Trailer Rentals, you choose a cost-effective solution offering top-notch facilities. These units provide Luxury Bathroom Rentals at a fraction of the cost of installing and maintaining permanent restrooms on your film set.
4. Convenience and Flexibility
Portable Luxury Restroom Trailers offer the convenience of being moved to various locations on your film set as per your needs. Whether you're filming in bustling New York or the serene Long Island, these trailers can be rented and placed conveniently. You can read more on Luxury Restroom Trailers for Rent in the Winter Season
Can I Get Luxury Portable Restroom Trailers for Rent in The Summer Season
Absolutely! Renting a Bathroom for Film production in NYC in the summer season is possible during the summer months. Rental companies catering to the entertainment industry offer a range of high-end restroom trailers that are well-suited for on-location filming.
Your Top Luxury Restroom Service Rental Company for Every Film Production
The beauty of working with The Mobile Throne lies in our adaptability. We recognize the diversity in the needs of film productions and respond accordingly. From small indie films to large-scale Hollywood productions, The Mobile Throne is equipped to cater to your specific needs, offering the best luxury restroom trailers for film production in New York City.
For instance, let's take a look at some of the film production companies operating in New York:
Silvercup Studios:

Known for productions like "The Sopranos" and "30 Rock," they could greatly benefit from portable restroom trailers for large, bustling sets.
Steiner Studios:

With their elaborate setups and the vast number of crew members, luxury restroom rentals could be a game-changer for convenience and comfort on set.

Kaufman Astoria Studios

:

Filming for long hours

on intricate sets like those of "Orange is The New Black," the studio would greatly appreciate restroom trailers that can withstand extended use.
The Mobile Throne is Here to Help You
The Mobile Throne is a pioneer in providing Portable Luxury Restroom Trailers in Long Island, New York, and across NYC for movie and film production purposes. Our distinction lies in our commitment to unrivaled quality, meticulous attention to detail, and personalized services, placing us above the competition.
As a long-term Luxury Restroom Trailer Rental service, we pride ourselves on meeting and exceeding our client's expectations.
Choosing The Mobile Throne opens up a world of luxurious amenities tailored specifically to the needs of your cast and crew. With us, your comfort and convenience are guaranteed. We specialize in providing Long term Restroom Trailer Rentals for Film production in Long Island NYC, ensuring that your team always has access to top-tier facilities throughout the production.
If you'd like to get a quote or schedule our luxury portable restroom trailers for your film productions in NYC, please call us at (516) 500-3113 or fill out our online contact form, and we'll get back to you. Kindly visit our website at www.themobilethrone.com for more information.
Return